» The word NO

I have spent the last 2 or 3 days trying to get Owen (my son) to understand what the word NO means. I guess I am doing something wrong because he just laughs and giggles at me when I use this word and goes on doing what I am trying to stop him from doing. One minute I think this parent thing is gonna get easier then something gets harder!



Almost all of the shows I watch on TV have been reruns for what seems like forever so I don't really have anything to say on any of those topic except it feels like more reruns then ever this year! Like for instance there hasn't been a new King of the Hill since Jan.29!! GRRR~~!!!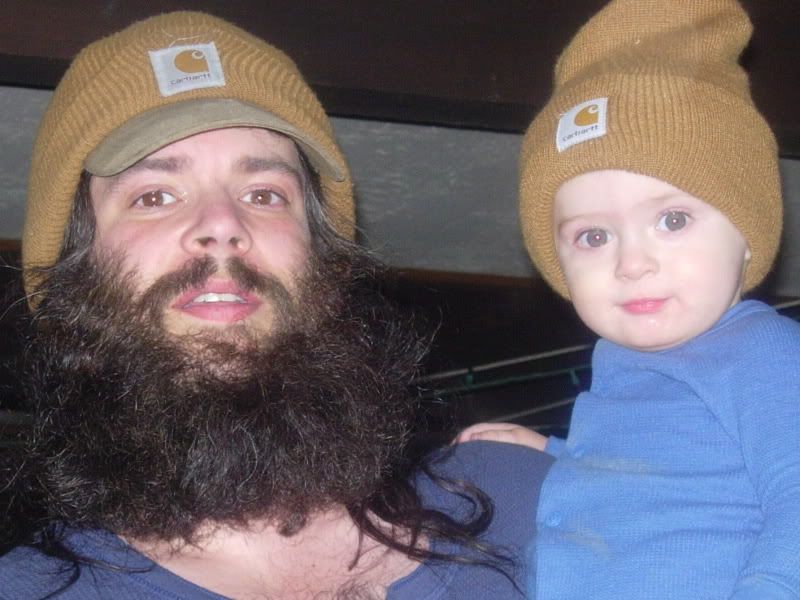 Checkmate

Posts: 199
Contrib Points: 544.3
Since: 27/Nov/05

Posted on Saturday, March 4th 2006 10:31 pm

Ah, he's cute, and he's at that age. It won't be long before he starts telling you no too. Don't count on him learning the meaning of the word; I know adults that find that word too hard to understand. ;-)
HappyYellowBall

Posts: 130
Contrib Points: 5140.9
Since: 06/Dec/05

Posted on Sunday, March 5th 2006 12:09 am

I'm still not really clear on the meaning of "NO"
Dolly

Posts: 1
Contrib Points: 0.3
Since: 02/Feb/06

Posted on Sunday, March 5th 2006 1:43 pm

He's really cute
Stiggy

Posts: 45
Contrib Points: 2779.5
Since: 13/Jan/06

Posted on Sunday, March 5th 2006 2:39 pm

Hey, cute matching hats! (smiley) And don't worry, soon enough, he'll learn "no" and use it on you all the time! Stop that, you'll say and he'll say NO! C'mon, eat your peas, you'll say and he'll say NO! Go to sleep, you'll say... well, you get the idea...