Just stuff on what made me laugh, what got me angry, what surprised me and didn't surprise me since it's not the New Year in my area yet.

Well I waited over ten years to laugh at Tiger Woods and now it's come true.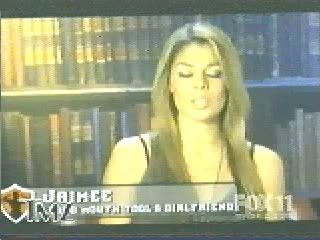 Can never get tired of laughing at Tiger Woods. Oh how the mighty have fallen. Speaking of which.







Carrie Prejean





Such a lovely slut she is. LMAO. So let me get this straight she was suing the Miss USA committee because they discriminated against her beliefs and her comments on gay marriage. However, the council counter-sued saying she was in breach of contract and wanted their money back of the breast implants they did on her. Double LMAO

At first glance it was hard to tell (not that I care) who to believe. Then things started to unravel. Carrie had taken seminude photographs and had done various sex tapes. The hilarious thing about this whole affair is two fold A) Prejean really is quite beautiful but her personality wipes away the superficial attributes B) She tries to pass herself off as a truthful Christian amidst all these things that she did. C) What kind of crappy pageant has Perez Hilton as a judge? LMAO.




I mean He's biggest claim to fame would be making fun of a dead Michael Jackson thinking it was fake then later realizing his true stupidity would try to hide the evidence from his website

Back to this whole mess. As a said this whole thing is a joke, in general these beauty pageants are as phony as they come. It's not really the contestants themselves it's the whole thing especially this one. Crapp judges, everyone having a look that's not real, then the contests being asked the most dumbest questions.

Moving on. So Barack Obama gave himself a B+ on his administration and was awarded a Nobel Peace Prize? LMAO.




Even though I was supportive of this guy initially his actions the last several months have made me lose all support for the guy and any respect for the guy. He doesn't deserve the peace prize, and the administration definitely doesn't a B+. At best, I would give him a C-. The peace prize is ironic to mention like the beauty pageant has been awarded for decades to people who didn't deserve both under Republican and Democratic administration. The main complaint I have for Obama is escalating a war with Afghanistan just like Bush. He didn't hide the fact of course during the campaign ,but the mass scale invasion the US has planned for Afghanistan is an economic and political disaster. There's been article of course over many years of how all is this intervention by the US in other countries is pure imperial domination yes regardless of whether there's a recession or not. It's also been covered that despite the US's promises many of the people put in power in these places to counter the "terrorists" are corrupt and carrying a lot of skeletons which they hope the mass media doesn't report. A few I would link here are:

Why Afghans Oppose the Escalation
Leave Afghanistan to the Afghans

http://www.counterpunch.org/patrick11092009.html
Afghanistan, bin Laden and the hypocrisy of American imperialism



http://www.informationwar.org/analysis/afghanistan-bin-laden-and-the-hypocrisy-of.htm

long but important history lesson about the US, Cia's role in Afghanistan in the past, and today.

Back to Obama. The audacity to give himself a B+. It's not surprising that a lot of support for Obama has come down and his support in the polls is showing it. The administration claims that the economy is getting better but that's not the case nor is it going to get better in the New Year. The unemployement rate will be still be high and a lot of people will be out of work.

This isn't no different than Bush where they took or tried to take credit for a lot of stuff that really they couldn't back up with proof like their response to Katrina which was abysmal at best, the crap that they protected American even though 9/11 happened on their watch etc. etc.

So yeah Barack is like any other politician which means his word ain't worth much in the long run. The whole "tough talk" speech he gave a few months to kids was also not his best work. B+ yeah right, borderline D at best.

I saw IronMan II Trailer, and I am happy. Scarlett looks great as well.
.


What else? Wow so Brittany Murphy died? We've have had Michael Jackson, Farrah Fawcette, Steve McNair murdered, Andy Hallet died. You could fill up a blog's worth of pages talking about the people that died. However, this link has done that already.

http://www.whosdatedwho.com/celebrities/people/list/celebrity-categories.asp?FD=yod&ID=2009

However, again a lot of deaths didn't surprise minus Murphy and a couple of others. Farrah no surprise there, Jackson no surprise there, McNair surprised until they revealed his mistress activities. Murphy was a surprise.




Ordinarily, would say Happy New Year, but for a lot of people it'll be the same old, same old crap. All I can say is hang in there for another year hope things get better