Zach Evans is at home sharpening a knife and then turns to the woman, Amanda, that he's tied to a chair. He tells her that he's ready and advances on the crying woman. Amanda asks why he's doing it and the man says that it's obvious: she rejected him. She insists that she doesn't know who he is and Zach informs her that he's her husband. He wonders how she doesn't recognize him after so long but Amanda says that he's not Zach. The man's eyes briefly turn silver and then he assures her that he is Zach and raises the knife... and blood flies everywhere.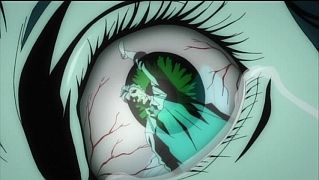 Sam and Dean Winchester are on the road. Dean is driving while Sam sleeps, and dreams of when he was a child and watched a yellow-eyed man look down on him in his crib. Sam then gets visions of running through a cornfield, surrounded by zombies, and then his mother Mary burning on the ceiling of his room. He wakes up and Dean tells him that they have 500 kilometers until they get to Missouri. He shows Sam a front page story about another bloody murder; Zach Evans killing his new wife Amanda. According to the story, Zach is denying the crime and there have been four other murders. In each case, the other killers also denied murdering anyone. Sam doesn't see the point but Dean explains that each suspect had an alibi: they were in a different place than the murders. He figures it's worth looking into but Sam would rather look for their father John. Dean insists that John would be doing the same thing if he were there and Sam gives in.
When the brothers arrive in town, they pose as Federal marshals agents and go to the police station. Dean spots an attractive officer and asks for Detective Boyle, the investigating officer. She tells them that she's Katherine Boyle. After they introduce themselves, Katherine takes them to see Zach. Zach tells them that he was at his brother's house and that when he came home, Amanda was dead. Sobbing, Zach insists that he loved his wife and didn't kill her. However, Katherine provides the Winchesters with security footage of Zach going into the house. Sam figures that Zach is telling the truth but Dean points out that the man in the security footage looks just like Zach. However, Sam notices something and rewinds the tape. When the killer looks up, his eyes briefly glow. Dean dismisses it as a trick of the light but Sam reminds him that John told them that spirits glow on camera. He figures that a doppelganger is involved.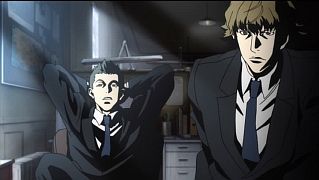 The Winchesters go to the Evans house with Katherine and Dean starts hitting on her. When she cuts his finger, Dean is quick to bandage it and suggest that they go out for drinks as thanks for him saving her life. Sam quickly interrupts and they go inside. The house is splattered with blood and Sam doesn't find anything to indicate a spirit was responsible. Dean checks on Katherine, who is kneeling in front of a photo and crying. He looks at the photo and realizes that Katherine and Amanda are together in it. Katherine explains that the two of them have been friends for a very long time and Dean offers his condolences. As she thanks him for his concern, Sam gets a window opens and finds a trail of blood leading down the side of the house and into a nearby sewer. He quickly leads Dean out, saying that there's nothing there for Katherine's benefit.
Late, Sam and Dean go into the sewers. They have rock salt bullets but figure they won't do any good against spirits. They hear something moving but discover that it's only a rat. Their prey comes up behind them, wearing Zach's form, and attacks Dean, injuring his shoulder. It knocks him out, jumps to the ceiling out of the light, and then jumps back down and knocks Sam out.
When Sam wakes up, he finds himself tied to a pillar suspended above a vertical shaft. Dean, free of any ropes, greets him but Sam quickly realizes that it's not his brother because his shoulder isn't injured. The shapeshifter says that Sam doesn't want to know where Dean is and mockingly keeps up the charade, taking offense that Sam doesn't believe he's Dean. The creature then reads Sam's mind and sees his dreams of the yellow-eyed man and Mary's death. It tells Sam that Dean has been through hell as well, drawing on his memories that it's absorbed. The shapeshifter talks about how Dean was on the road fighting monsters with John while Sam was partying at college. Then John disappeared, betraying Dean. But the shapeshifter says that now it's going to have a good time with Katherine and walks away.
Sam tries to free himself and knocks loose some bricks. One of the shards falls and hits Dean, who is tied up lower below. Dean wakes up and Sam brings him up to speed. Neither one of them have heard of a shapeshifter that can read thoughts. As they talk, Dean uses his cigarette lighter to burn through his ropes.
Elsewhere in the sewers, the shapeshifter destroys its Dean body, revealing its true form inside.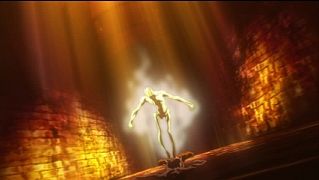 Dean frees himself and manages to grab the ropes before falling into the shaft below. He then swings over to a chain and climbs up. Once he frees Sam, they drive to Katherine's apartment. Sam checks John's diary and finds an entry on shapeshifters, which mentions that they can be killed with silver. They arrive and Dean goes up to check on Katherine. She opens the door and assures Dean that she's fine, and invites him in. He explains about the shapeshifter and their origins as a human subspecies. Katherine doesn't believe it and then draws a gun on him, explaining that she checked with the U.S. Marshal's office and confirmed that there's no agent fitting Dean's description. However, Dean notices that "Katherine" doesn't have the cut on her finger from earlier. He throws some dirt from a potted plant in her face, disarms the shapeshifter, and draws his own gun. Before Dean can do anything, the police surround the apartment and call on Dean to come out. The shapeshifter screeches, leaps through the skylight, and runs off.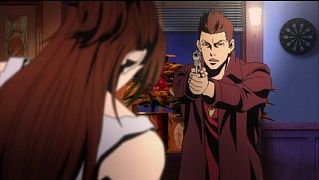 Down below, Sam sees the cars and goes to investigate. A police officer captures him but removes his mask, revealing that he's Dean. Upstairs, the officers find their teammate, tied up and gagged. The Winchesters drive away, trying to figure out where Katherine might be. Dean has Sam find the closest sewer line but then draws a gun on him and accuses him of being the shapeshifter. Sam figures that Dean is the shapeshifter, but Dean insists that he's real and Sam is the shapeshifter. When Dean turns to the traffic for a moment, Sam grabs for the gun and they struggle. Dean hits the brakes, knocking the gun onto the car floor, and kicks Sam. However, Sam manages to grab the gun and prepares to shoot Dean. However, the real Sam steps out onto the road ahead and shoots the shapeshifter in the head. Dean stops the car just in time.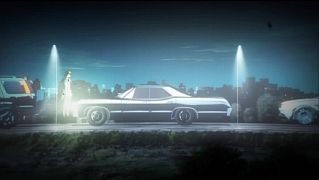 Later, Sam and Dean search the sewers and find Katherine. Dean carries her out and assures her that he's just doing his job. Later, the brothers stop at the station to say goodbye. Katherine says that they'll go over the suspects' alibis but they should be released. The brothers say their goodbyes and drive away.
Share this article with your friends