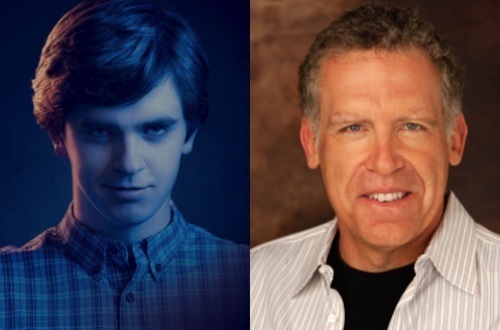 There was a time when Freddie Highmore warmed our hearts in innocent, family films such as 'Finding Neverland' and 'Charlie and the Chocolate Factory.' But nowadays the actor is rather busy scaring the bejesus out of us playing the iconic killer Norman Bates on A&E's popular 'Psycho' prequel, 'Bates Motel.'
Having already been picked up for a third season, this series is by no means looking to slow down, especially with its second season finale just days away. And from what we hear, there are still a few very action-packed moments still in store for our favorite pubescent psycho-in-training.
During a recent conference call, TVRage had the chance to catch up with Highmore himself as well as the man behind the madness, executive producer Carlton Cuse ('Lost'), where the two discussed what fans can expect from Monday night's finale.
Highmore admits right away that fans may no longer be siding with Norman come episode's end, especially after the "selfish" decision he's about to make. "I think in the tenth episode especially…we start to see this small, manipulative side to Norman that starts to question our allegiance to him and our support and backing of him, which is great fun as an actor to play."
He adds: "I hope that various people will see the end differently and come out of it with a different opinion from the person sitting next to them."
RELATED NEWS: 'Bates Motel' Checks In for a Season 3 Renewal
Cuse even goes so far as to say that Season 2's finale is better than Season 1. "I personally think this season finale is better because I think it moves the overall narrative a big step forward."
This probably has a little something to do with Norman's recent epiphany moment while locked in the box, where he (along with fans) got to see what really happened on the night of Blair Watson's death. Cuse promises that Episode 10, which he dubs as his "favorite episode of the season," will dive head-on into these latest revelations.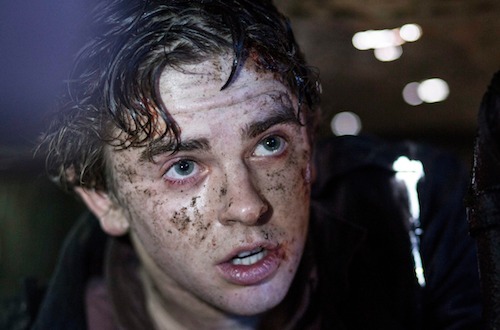 "What is Norman's culpability in the murder of Miss Watson? How aware is Norman of what it is that he's done or is capable of doing? To us, those are really important questions because the character's self knowledge is a huge factor in how he moves forward, and we're going to jump right into the heart of those questions in the finale."
There's also the question of whether or not mommy dearest Norma (Vera Farmiga) will be on her son's side. Usually closer than any mother and son can (or should) be, their relationship is extremely rocky at the moment. And according to Highmore, it's unclear if it can be salvaged after what they learn about one another in the finale.
"Norma and Norman always seem to get over whatever challenges they've had previously, up until now," Highmore explains. "And I think with the tenth episode especially, it's inconclusive as to whether that bond has been snapped and whether Norma and Norman can continue along the path that they were going before or whether they can't ignore certain key facts about each other any longer."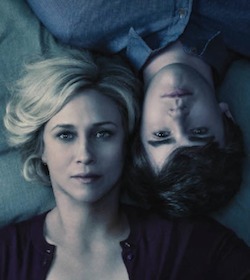 And Cuse hinted to TVRage that this could all lead to some pretty significant consequences for this mother-son duo down the line.
"The nature of that relationship will evolve over time and I think what's really interesting is that Norman is going from being a boy to being a man. That's part of his journey over the course of the show. And I think as he becomes more of a man, that will have significant consequences in terms of how he and his mother relate to each other."
Speaking of relationships, fans can expect to see a new shift in the Emma-Norman dynamic. "I think there's an unexplored relationship with Emma," Highmore teases.
"They've got tension there that's never quite gone as far as it could have at different moments. And that's another payoff that I think comes in the last episode. We see Norman's relationship with Emma take a twist and perhaps not one that we expected."
So where does Norman's brother Dylan factor into all of this? Highmore reveals that his elder bro will play a key role in the show's final episode, where he has a very big decision to make.
RELATED NEWS: 'Bates Motel's Max Thieriot & Kenny Johnson Discuss Season 2's Surprising Twist
"When his brother needs him most, will Dylan flip to one side — whatever issues he has with Norma or with the family in general — and be there to save his brother? Certainly that's another kind of linking in this finale."
And whatever goes down in Monday night's episode will result in a major impact in regards to the trajectory of Season 3. "Our goal is to continue to write the show on a high level and make Season 3 even better than Season 2. Our expectations are that high," Cuse elaborates.
"We do have a preliminary game plan that we're very excited about. It's tough to say too much about it because a lot of it is driven by events that are in the finale that I don't want to spoil…but I feel very confident that we can make a really engaging Season 3. Now that we're picked up, we're hard at work laying out the architecture of the new season and I think it's going to be great. I'm really excited about it."
'Bates Motel's Season 2 finale airs Monday, May 5 at 10/9c on A&E.