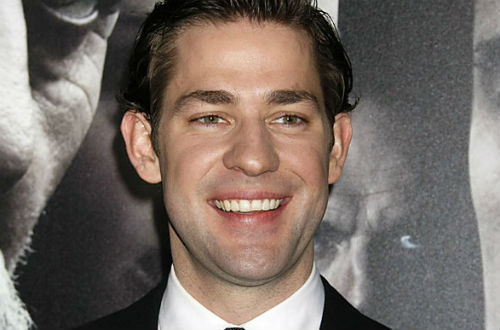 Looks like John Krasinski is headed back to TV. Well, sort of.  According to Deadline, Adult Swim has given the green light to the live-action pilot, 'Dream Corp LLC', which 'The Office' alum is exec-producing. 
RELATED NEWS: Adult Swim's 'Childrens Hospital' Renewed for Season 6
'Dream Corp LLC' stars Jon Gries ('Lost') as some sort of mad scientist who leads a team of unique scientists at Dream Corp LLC, "an experimental therapy facility that creates a virtual reality for patients to confront issues in their waking life by simulating their wildest dreams." It's up to the scientists to document the research, even though the experiment hasn't been funded since 1992. Even though there are kinks with the therapy (I mean, the program hasn't been funded for over 20 years), the patients keep coming back for more. 
The project was created by Daniel Stessen ('The Gold Sparrow'), who will serve as exec-producer alongside Krasinksi. 
RELATED NEWS: HBO Reviving Affleck & Damon's 'Project Greenlight'
Krasinksi has been busy both on the big and small screen since 'The Office' left the airwaves last year. He showed up on 'Arrested Development' as well as doing voice work for 'The Wind Also Rises' and 'Monsters University.' He's also wrapped an upcoming Cameron Crowe project, and his latest script was just bought by Warner Bros., with Matt Damon and Ben Affleck attached to produce. 
Previously, he's appeared in flicks such 'Something Borrowed,' 'Away We Go' and 'It's Complicated.' He also co-wrote and starred in 'Promise Land' with Damon.