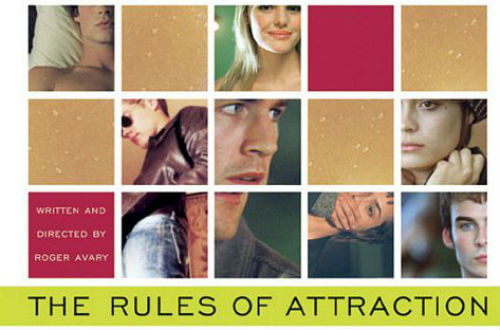 Bravo has ordered a trio of scripted projects to development, led by an adaption of the novel and subsequent feature film 'The Rules of Attraction.'
The high concept series (which will be simply 'Rules of Attraction') follows a murder at the fictional Camden College involving students and faculty and sending their privileged world into chaos. This marks a departure from the novel and film, which focused on a love triangle within a sexually-charged and curious class. The same narrative structure is in place though, as the mystery will be unraveled by telling the same story through the points of view of 12 different characters.
RELATED NEWS: Bravo Developing Mystery Dramedy With Jennifer Garner
The novel is written by Bret Easton Ellis, and Roger Avary, who adapted the 2002 feature film, will pen the television script as well.
Next up is 'Shanghai,' an ensemble drama billed as a "first-of-its-kind show set in one of the fastest growing and wealthiest cities in the world." The story follows an ambitious fashion designer who travels to Shanghai seeking success, but along the way her naïve husband is tempted by a powerful Asian billionaire. Playwright David Henry Hwang ('M. Butterfly') will write the show.
Lastly, there is 'Sweet Life,' another series following the rich and privileged. It's a class drama that centers on the "Inkwell" area of Martha's Vineyard, a destination for affluent African American families. It's there that the Bennett clan, having endured a recent tragedy, will embark on a summer that involves new romances, old secrets and lasting memories.
'Sweet Life' will be written and executive produced by Amy Bloom.