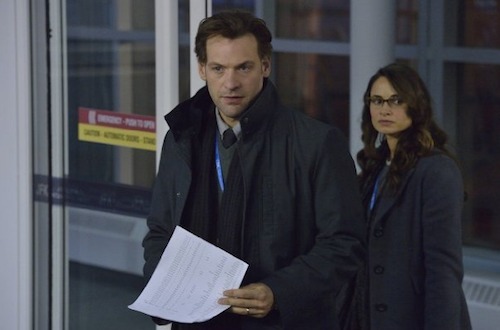 With May season finales more or less at an end, it's time for the networks to look ahead toward plans for the summer. Such is the case for both FX and FXX.
Earlier today, the networks formally released their summer premiere schedules, which include the series premiere dates for Guillermo del Toro's vampire drama 'The Strain' and Howard Gordon's 'Tyrant' as well as the Season 2 return of FX drama 'The Bridge.'
RELATED NEWS: FX Releases 'Tyrant' Teaser, Announces 'The Strain' World Premiere
On the lighter side, there's also FXX's fourth and final season of 'Wilfred' to look forward to, along with the series debuts of 'Married' (starring Nat Faxon and Judy Greer) and 'You're the Worst' (starring Aya Cash and Chris Geere).
Check out the complete rundown of the FX/FXX schedule below and mark your calendars accordingly.
'Tyrant': Tuesday, June 24 at 10/9c on FX
'Wilfred': Wednesday, June 25 at 10/9c on FXX
'The Bridge': Wednesday, July 9 at 10/9c on FX
'The Strain': Sunday, July 13 at 10/9c on FX
'Married': Thursday, July 17 at 10/9c on FX
'You're the Worst': Thursday, July 17 at 10:30/9:30c on FX