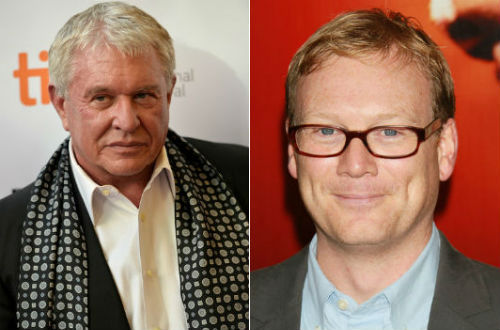 This summer, TNT's 'Major Crimes' is returning for its third season and is bringing with it a slew of new and familiar faces.
Today, the network announced returning guest stars, in addition to some fresh talents. To start, Tom Berenger, Jon Tenney, Bill Brochtrup, Malcolm-Jamal Warner, Ransford Doherty, Kathe Mazur and Andrew Daly will all return for the third season.
RELATED NEWS: WATCH: New Trailers for TNT's 'Proof,' TBS' Rashida Jones Comedy & More
Tenney, who also appeared on 'The Closer' alongside Kyra Sedgwick's Brenda Leigh Johnson as her husband, will pop up as Agent Fritz Howard, the main liaison between the LAPD and FBI. Speaking of Fritz, just yesterday news broke that TNT is in the process of developing a spin-off starring Tenney as Fritz. More on that here.
Back to 'Major Crimes,' Berenger will also be back as Capt. Jack Raydor, the estranged but endearing husband to Mary McDonnell's Sharon Raydor. Fans will also see Brochtrup return as Dr. Joe Bowman, Rusty's therapist, and Warner as Lt. Chuck Cooper, an undercover officer who helped catch the killer who targeted Rusty.
As for Doherty, Mazur and Daly, they'll also make appearances as Coroner's Investigator Kendall, DDA Andrea Hobbs and Richard "Dick" Tracy, the wannabe detective originally portrayed on the fifth season of 'The Closer,' respectively.
RELATED NEWS: TNT Sets Summer Premiere Dates for 'Murder in the First,' 'Dallas' & More!
Last, but definitely not least, 'Alphas' Azita Ghanizada is slated to appear in Episode 3 as Angela Soames, who works for a potentially shady cryogenic facility. Daly also appears in the same episode, which will be directed by 'ER's Paul McCrane.
'Major Crimes' returns to TNT on Monday, June 9 at 9/8c.