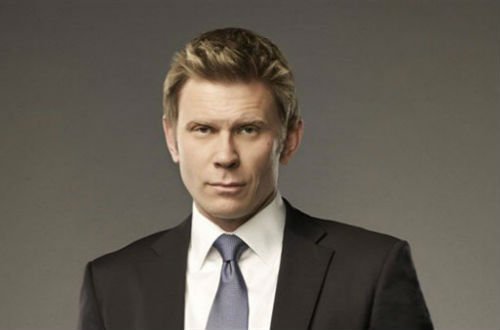 Now that 'The Tomorrow People' is officially no longer teleporting on The CW, Mark Pellegrino has time for other roles, like on A&E's drama 'The Returned.'
As deadline reports, Pellegrino has just landed the male lead in Carlton Cuse's 10-episode adaptation of the critically acclaimed French series. The drama tells the story of a small town that gets turned on its head when several presumed dead local people reappear. Of course, this will bring quite the negative -- and some positive -- consequences.
Pellegrino, known for playing Lucifer on 'Supernatural' and Jacob on 'Lost' (where he also worked with Cuse, the co-showrunner), will play Jack. Said to be rugged, he's also the father of twin girls, 20-year-old Lena, and Camille, who died at the age of 16 in a school bus crash and is now returning.
RELATED NEWS: 'The Returned' Adaptation Gets Full Series Order at A&E
Cuse wrote the first episode of the series, and he and 'True Blood's Raelle Tucker will write and executive produce the supernatural and suspenseful drama.
At the end of April, it was announced A&E ordered Cuse's adaptation of 'The Returned' straight to series. Now, Cuse will have three shows on the air: 'The Returned,' 'Bates Motel' and 'The Strain,' which will air this summer on FX.
Some might be sick of yet another zombie series on the small screen, but 'Lost' fans should be excited to see the reunion of Pellegrino and Cuse. Maybe other 'Lost' alums will join? We'll have to wait and see.