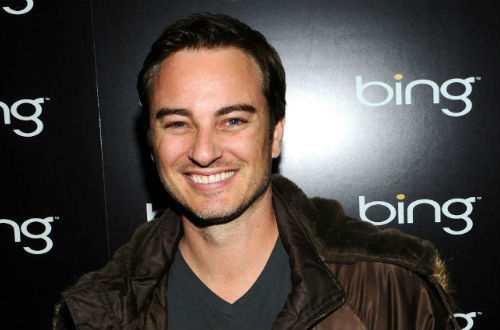 In addition to all of the other news we've been reporting, here are a few entertainment and TV headlines you might have missed:
-A 'Dawson's Creek' alum is heading to ABC Family's 'The Fosters,' Zap2it reports. Kerr Smith is joining the series as Callie's (Maia Mitchell) biological father. For Season 2, Smith will recur as Robert Quinn, who will stand between Callie and her official adoption by the Fosters.
RELATED NEWS: Syfy Renews 'Helix,' Sets New Date for 'Sharknado 2'
-Syfy is celebrating 'Sharknado' with its very own 'Sharknado' week. A twist on Discovery's Shark Week, Syfy's entails an entire week of some of the "greatest moments in shark film history." Running from July 26 to Aug. 2, the schedule is as follows:
'Mega Shark vs. Mecha Shark': July 26 at 9/8c
'Sharkmania: The Top 15 Biggest Baddest Bloodiest Bites': July 27 at 9/8c
'Sharknado 2: The Second One': July 30 at 9/8c
'Sharktopus vs. Pteracuda': Aug. 2 at 9/8c
-Keeping with schedules, Showtime recently announced it will re-air every season of 'Queer as Folk' and 'The L Word' in honor of June's gay pride month. The special begins on Showtime Showcase from June through November. From June 2 through June 30, back-to-back episodes of both series will air Monday through Friday at 8/7c. Starting July 3, back-to-back episodes will air every Thursday evening through Nov. 13.
RELATED NEWS: Amazon Sends 4 of 5 Pilots to Series
-HBO's announced a new drama revolving around the 1960s gay rights movement from Adam Shankman. Titled 'Open City,' the project focuses on the vibrant, turbulent John Lindsay-era (former NYC mayor) New York of the late '60s. It explores characters as they navigate the cultural revolution and political turmoil of the era, in addition to the Mafia and the city's gay community in the opening of a West Village nightclub.
-Melora Hardin ('The Office') is heading to Amazon's new comedy series 'Transparent' as a series regular. She'll play Tammy, a hip, out lesbian friend of Sarah's (Amy Landecker) who has more on her mind than play dates. Hardin replaces Gillian Vigman ('Suburgatory'), who played the part in the pilot.