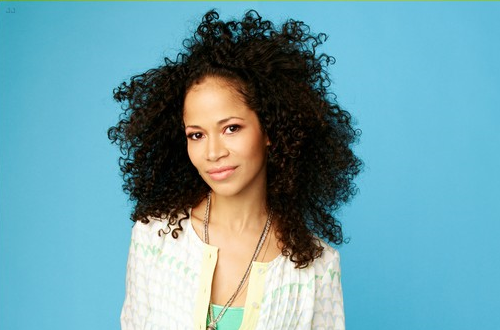 The summer is coming to a close, and that means that all our favourite summer shows are airing their finales. After being nominated for no less than five Teen Choice Awards, 'The Fosters' was a clear fan favourite this year. I got to talk with 'Fosters' star Sherri Saum (Lena Adams Foster) about her experience working on this much loved show, being a new mother, and what fans can expect from tonight's episode.
TVRage: First of all, congratulations on the birth of your twins. Are you nervous about balancing new motherhood with filming for next season?
Sherri Saum: I think I am nervous, I have a healthy dose of nerves about it, but just like everything in my life I know it's going to work out. I'm trying not to think about it too much, I have a lot of help. My husband is awesome and I live about four minutes from Warner Brothers so if anything crazy happens I am right here. I feel pretty good about it.
TVRage: I imagine that you will have more than a few cast and crew members willing to help you out as well.
Saum: For sure, I could just pass them around all day probably (laughs).
TVRage: Do you feel that your role on 'The Fosters' has given you a new appreciation for parenting?
Saum: Yeah, I feel like all of those things that I knew intellectually are now really hitting home. How you put your child first, how there's not even a question that you would lay down your life for them. All of those "momma tiger" things that they write about on the show, they are stronger in me now than ever. I am sure it is going to come across in the scripts we get in the new season. It is going to be a deeper connection with the reality of what it takes to be a parent. The successes, the failures, the perceived failures, all those things. It is really driving it home now. 
TVRage: What has been your most challenging moment to film from this season of 'The Fosters'?
Saum: It was definitely losing Frankie in the hospital and my mom coming. Trying to come to grips with that was very hard timing wise. I was about 35 weeks pregnant at that point with twins and it was difficult to straddle that line between reality and fiction. It was such a tragic experience.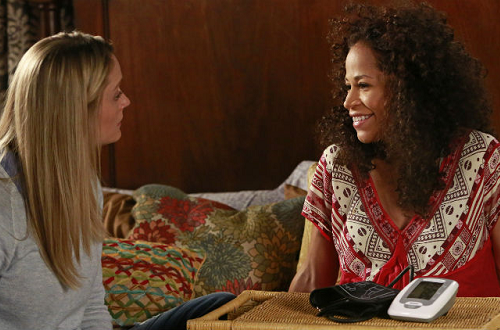 TVRage: You have such a close relationship with Teri Polo on and off screen. What is it like to work with such a close-knit group of people on set every day?
Saum: It is every actors dream! I have worked on a lot of shows and the dynamic is definitely not something you see every day. It is something, like Teri says, that feels like going "from home to home." When I am at home I am home, and when I go to work I am home. Everybody is such supportive, kind, humble people. There are no divas! It is just home for me. Teri especially, she is the anchor of the show. She is funny and I look to her for so many things. She is a mom and she has tough moments where we are filming late and she is going to miss putting her kids down to bed, and it is really tough on her. I see her, and how she deals with it, and all around I could not ask for a better situation right now. My work and home situations are cloud nine for me.
TVRage: Fans of 'The Fosters' are so deeply involved with social media. What has your experience been like speaking with fans of the show through Twitter? Do you enjoy using social media?
Saum: I do now! For a long time I said, "When hell freezes over I will join social media!" I am a very private person for the most part, I am very introverted. I don't like the negativity that comes along with social media, it is really ugly and I don't want anything to do with that, but I reluctantly joined and it has been nothing but a brilliant experience. I feel so close to so many of these fans, they feel like my friends. They really do! I check in with them, I see what's going on in their lives, and vice versa. We all support each other, and we connect and relate through the show. It is the best thing ever, it has really been a lot of fun.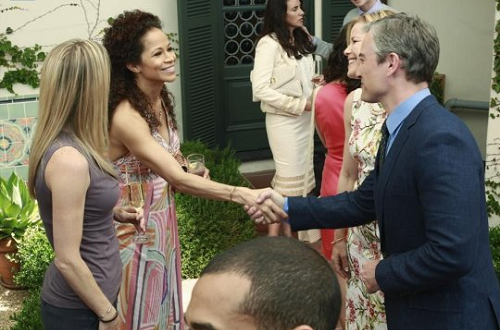 TVRage: What can you tell us about the "life-changing decision" that Lena is going to have to make in the finale episode tonight?
Saum: The most important thing in Lena's life is Stef and the children, but the other component in her life is her work. That has been a rocky road with everything that happened with Timothy, the politics at work and the firing of the old principal. Ultimately she knows that the school is where she belongs, and she loves the kids, and she tries to make a go at it. However, the new principal just might be throwing a big wrench in Lena's work life. We will see how that plays out, it is going to be interesting!
The summer finale of 'The Fosters' airs tonight at 9pm on ABC Family. You can Follow Sherri Saum on Twitter at @SherriSaum1.