On the next season of The View, Rosie Perez and Nicolle Wallace will join Whoopi Goldberg and Rosie O'Donnell.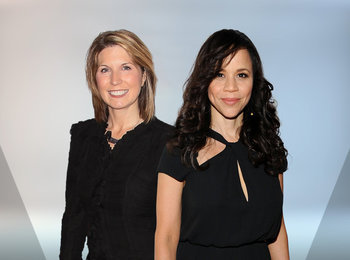 Executive Producer, Bill Wolf had said: "These are powerful and accomplished women from different walks of life who have had amazing personal and professional experiences. Each brings incredible perspective and information to the table,"
The next season will be an explosion of strong, and accomplished women. Bill Wolf had added: "This mix of smart, vibrant and energetic women is unlike anything else on daytime television.