Jada Pinkett Smith, Fish Mahoney on 'Gotham', will be leaving at the end of season 1. The actress confirmed on 'LIVE with Kelly and Michael', that she signed up for a single year "... and the year's up."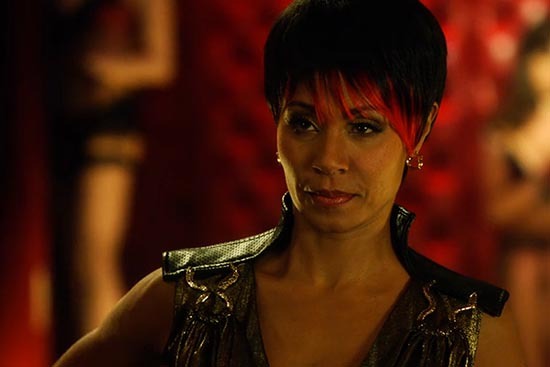 On 'Gotham', Smith plays a Gotham crime boss who employs and abuses Oswald "Penguin" Cobblepot (Robin Lord Taylor) as her assistant. He eventually betrays her to her superior Carmine Falcone (John Noman) and gets her club as a reward. Meanwhile, Fish has escaped Gotham only to be captured by organ-leggers led by the sinister Dr. Francis Dulmacher (Colm Feore). Earlier in the season, the "Dollmaker" was employing people to abduct children. He's now running a transplant hospital several miles offshore.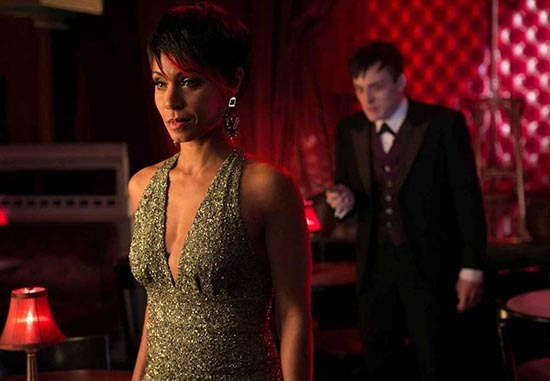 As of the last episode to air before a one-month hiatus, Fish managed to become Dulmacher's lieutenant while also promising his prisoners that she would get them free. An episode earlier she had cut out her own eye with a spoon rather than let Dulmacher take it to renew his stock of organs. Dulmacher then gave her a new mismatched eye.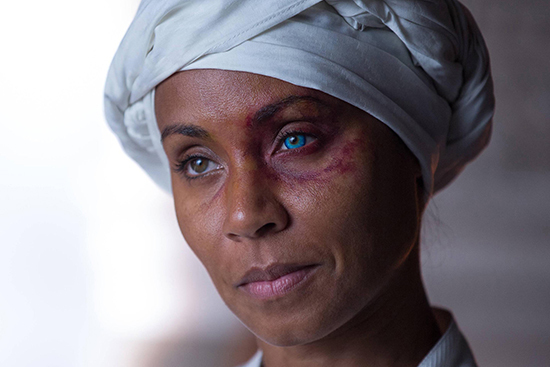 Smith didn't say whether Fish would survive the season or not. In fact, she played it coy, hinting that Fish might die, or might survive to come back in later seasons.

'Gotham' airs on Fox on Mondays at 8/7 central. The last four episode of the season will air starting in mid-April.