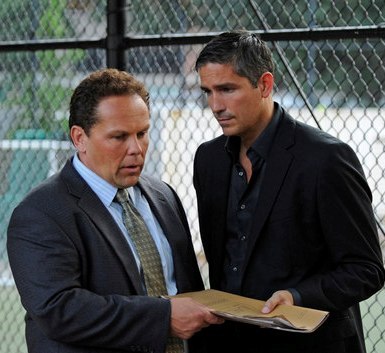 It's Friday, December 9th, and with it another round of Thursday night TV has come and gone, maintaining the big ratings scores for the week and propelling us into the weekend.  Some shows have already taken on their winter hiatus and others pre-empted by holiday events and award ceremonies, but what took the biggest piece of the pie last night?
Did you watch the glee-filled Community Christmas special, or were you enthralled by the latest mysteries from Person of Interst?  Was your heart broken by The X Factor's eliminations, or did you get exactly what you wanted?  Maybe you were glued to The Great Big American Auction! 
We'll tell you what America was watching, and the big winner from last night's ratings might surprise you!
In the 8 o'clock slot, The Big Bang Theory predictably earned CBS the high ratings for the our at 14.4 million (and the 18-49 leader in the process), followed by Rules of Engagement with 10.9 million.  Meanwhile, FOX's The X Factor elimination brought in 9.9 million viewers, while no slouch was ABC's Wipeout with 6.6 million.
Despite it's critical raves. NBC's Community Christmas episode "Regional Holiday Music" actually dipped from the show's normal ratings, bringing in 3.6 million.  Parks and Recreation brought only a slight improvement in 3.7 million.  Trailing in last, The CW's Vampire Diaries rerun brought in a solid 1.2 million.
At 9 o'clock, Person of Interest hit another high for CBS with 13.4 million and the 18-49 leader, followed by Fox's Bones at 9 million.  Ever the old mainstay, ABC's America's Funniest Home Videos brought in 6.4 million, while NBC's The Office and Whitney pairing brought in a pleasantly surprising 5.7 and 4.1 million, respectively.
Last again?  Poor CW.  Their rerun of The Secret Circle brought in a paltry 873,000 viewers.
At 10:00, CBS once again offered up the big winner and 18-49 leader with The Mentalist at 13.7 million, followed by ABC's The Great Big American Auction netting 4.7 million, and NBC's special Thursday placement of Grimm bringing in a solid 4 million.
What did you watch last night? Did your favorite shows earn the ratings they got? What will you be watching tonight? Sound off in the comments below with your favorites!