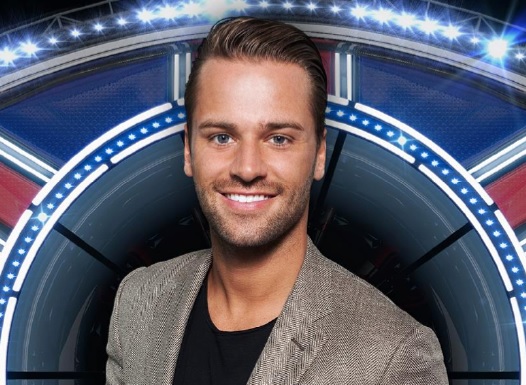 James Hill talks about going from being a contestant on The Apprentice to entering the Celebrity Big Brother house. Celebrity Big Brother can be seen daily on Channel 5 at 9pm.
What made you want to enter the Big Brother House?
How can you not? When you think of how many people they could have choose from, I feel really privileged and honoured to be asked to take part. It's an opportunity and an experience that not many people can say they've done.
You're well known for The Apprentice. Does that mean you'll find this easy?
The more stuff you do in TV, the more you learn of course. I did learn a hell of a lot off The Apprentice, but I don't do game plans, I'm all about being myself. That is all I have ever done in life and that is what I was in The Apprentice. If you go in being yourself no matter what then you can come out thinking that was me. If you go in with a game plan and try to be clever You think, 'I should have been myself I might have done better.' That's my motto.
On The Apprentice you liked to take charge. Is that how you'll approach Big Brother?
In life, I would say I am a leader. I am my own person and I am not frightened to put my views across. I am quite a strong character but I think I have become more considered in my approach. But I am a leader and I like to be in charge.
Would you consider having a fling on Big Brother?
Naturally, I've been called a bit of a womaniser but I am a young guy. I'm single like I was on The Apprentice and after four weeks of being in the house, our instinct and testosterone takes over sometimes doesn't it? But it's what we do, we are here to breed in life and if you like someone there are times and places to do it. I'm not suggesting I am going in to look for a girl, but who knows what is going to happen. I'm not saying I am going to start having these naughty sessions on TV but who knows?
You seem very confident. Are you nervous at all?
I am. I do get nervous, not to the extent where you don't want to do it or you're frightened. I'm much more of an excited nervous. Once you're doing it you're enjoying it but the first step is a bit nerve-wracking. Walking out of those doors and thinking what you're going to say, making sure you're not talking rubbish, for me that is the hardest part.
Are you in it to win it?
I didn't go into The Apprentice not to win it. Everything I do in life, I want to be a winner. I push myself hard to win and be successful and I would be stupid to go into a place like this and not believe I could win it. I am a big believer that anyone who believes in themselves can do it, but I am going to be myself and if that wins, nice, and if it doesn't then I've been myself.
Are you a patriotic person?
I am very patriotic and I do like the Royal family and they are very family orientated. That is what I like about our country. We do have a Royal family which is nice and they do have roots and stuff but I love America as well. I love Obama and his presence, his aura and his way about him. I like the yanks, their outgoing, anything is achievable attitude. But to live with that for four weeks, every day, could be irritating!
Do you think the Americans will struggle with your accent?
Maybe, but they love English accents don't they? And I'm a bugger for trying to pretend I've got an American accent!
What would you like to get across about Britain to the Americans?
Britain and America are very close apparently aren't they? Is the word allies? I'd like to know how much they do know about us. But my point is what do I ask them because I don't know much myself!
Is there anyone you'd really like to see walk in the House?
It's been rumoured Hulk Hogan is going in and he was a hero when I was a kid. I've never watched Big Brother to be honest with you. I did watch one series and it was with Gary Busey. That says everything, anyway... he was lovely... he was my cup of tea. Deep down I could see that he was the kind of person I could get on with because I love characters. It would have been me and him probably!
Is there anyone you'd hate to see in there?
Perez Hilton would have driven me mad, but he was so funny to watch. When he became King of the house I thought, 'Yes' But now I'm in that situation it's different.
Will you be a good person to live with?
I like looking after people to be fair. Cooking and cleaning. I am a clean freak. My area will have to be clean. I hate people leaving dirty bathrooms. That's disgusting isn't it? But in terms of a person I think I will be a good Housemate because I'm interested in people, I love talking, I like a joke and all these tasks. If someone asks me to put a stupid outfit on I am game for that!
How would you celebrate winning?
It depends if the food has been rationed! I think I would smash a big pizza down me then go and give my granddad a big cuddle and a kiss. He's my best friend and he's been a good mentor of mine so I'd go for a pint with my granddad.. pizza in the other hand and that would make my day. If he was a bit fitter and a bit younger, he'd be here by my side.
Courtesy of Channel 5