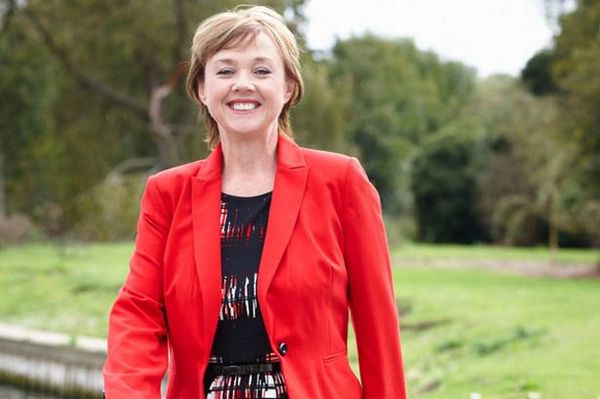 Pauline Quirke talks about the new series of Birds of a Feather which begins on itv on January 7th at 8.30pm.
Are you pleased to be back?
I'm absolutely thrilled to be back, we have such a good time when the three of us all get together. Our director, Martin Dennis is a  saint as he has to try and get a word in edgeways with us. We have a ball filming together.
Tell us about the new series?
Well poor Darryl passes away in  the first episode  – he has a big Essex send off that we filmed on  location in a beautiful village church, it's a very very funny episode. Martin Kemp comes into the show during the funeral episode  – he has some great unforgettable scenes. The first two episodes are  connected and we end the first episode on a cliff - hanger.
Are you surprised at how popular the show still is?
Without sounding too sure of  ourselves, we discovered the show was still popular when we did the tour. There was a lot of love for the series in every town we visited. The audience remember the show fondly from years ago and now have children of their own who they watch it with.  The show has a great family feel to it,  people of all ages can watch it together.  Everyone has fond memories of this show.
What storyline would you like to see happen to Sharon?
Something on a warm Caribbean beach! Seriously though, I've had  some great storylines over the years, I mean in one episode I got  to be a spy! Sharon's Sharon and she's lazy and work shy. Sharon's never had much luck in love, so maybe a nice story there  – maybe one day her prince will come.
Who would be the ideal love interest for Sharon?
Some wealthy man!
You recently met the Duchess  of Cornwall as part of ITV's 60 th celebrations  – how was that?
What a lovely lady, she was so nice and down to earth and very  friendly. We heard she was a fan of Birds of a Feather which we  were absolutely delighted about. Birds of a Feather now has the Royal seal of approval.