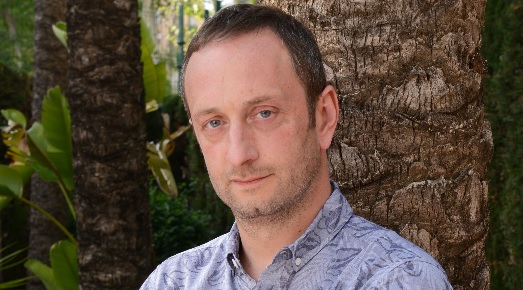 Steve Edge talks about joining the cast of Benidorm which can be seen on Monday nights at 9pm on itv.

Was there no doubt in your mind about taking on the role when you were offered it?
Absolutely not. It's a great comedy that's been running for eight series now, it's loved by so many people. I'm a comedy actor so it's great being in an established series like this, especially with the screen family I have around me.
How does it feel to be the new family?
It's brilliant, it really is. We all get on which is probably not like a proper family! On screen Billy would be having a lovely holiday if he hadn't of brought his Dad with him. Eddie's having a bad time, he's just gone through a divorce, so Billy is trying to gradually introduce the idea to Sheron and the kids that he's going to move him in when they get back home. But Eddie isn't making it easy because everything he does goes against Sheron. Billy is piggy in the middle, always having to defend him.
Did it help that you all came in the show together?
It definitely did because you know you are going into a well established show with a strong cast and that can be like jumping on a moving train, so having others around me who are new as well kind of takes the pressure off a bit. I think it has been nice for the rest of the cast too because they get new blood in the show.
Did you get together to bond before filming started?
Bobby, Josh and I went on a Dawson road trip to Valencia, which was great and Julie hung out with Honor at the beach! I think it's natural that when you are so far away from your family that you gravitate to who you get on with the most and that's what we've all done. All our scenes are together so we spend a lot of time making each other laugh!
What do you think to the scripts?
I think it's hard to mess up because it's so well written. Derren writes so well that you don't have to do anything but just deliver the lines, comedy works so well when it's natural, it's the words that are getting the laughs, we just have to say them!
What do you make of Benidorm itself?
There really is something for everyone. There's the British square, then there's the old town. You've got a little bit of everything. It's not ageist here and a lot of the people you see come back year after year. There's a really good, if not wacky, vibe here.
How do you feel about being compared to the Garvey family?
We're not the first family to come in, there was the Dykes a few series ago. It's just the nature of it, we're quite different from the Garveys. I've always said I've got big shoes to fill where Steve Pemberton is concerned but the good thing is I that I have big feet!
Courtesy of itv