Party Down was the IFC neglected first original series. Many mistakes were made and lessons learned. When Spartacus took off the network all but forgot about it's eldest child. Party Down ran for two seasons and was canceled in 2010. Since than fans have awaited any announcement that the show would be brought back to air. If they were luck it may turn into a movie script and it has.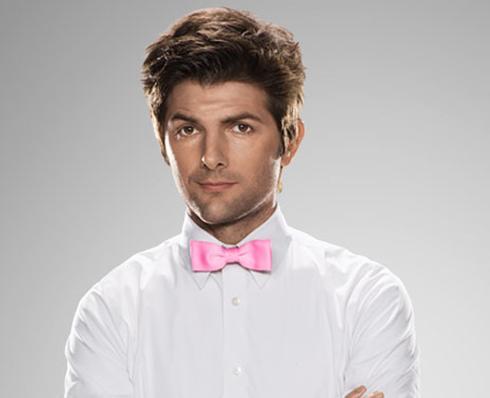 In the latest news Adam Scott revealed in an interview that the movie will go into production in the Summer of 2012. They are busy getting the cast committed to filming the movie. In fact, there is even a treatment out now. Unlike other sitcoms that have promised a return to the screen, *cough* Arrested Development *cough*, it looks like we will be seeing our favorite dysfunctional catering crew soon.
Party Down had an unofficial reunion on the Adult Swim show Childrens Hospital.The characters from the IFC original were seen minus Adam Scott's character Henry. Most likely because Scott is off being adorable as Ben on Parks & Rec. Childrens Hosiptal cast-mates Ken Marino and Megan Mullaly were also featured on the IFC show.
Can we hope for a return of Jane Lynch's character as Constance? Lynch was adorable as the matriarchal member of the catering crew. Unfortunately she got cast on a show called Glee and never returned for the second season. She did play Constance again in the season 2 finale of Party Down. The season finale ends on a cliff hanger when Henry auditions for a movie role. The show was canceled before we could see the outcome.
If a show were to make a comeback Party Down is ready. It will have only been two years since the end of the show so it is still fresh in fans minds. You can now watch both seasons on Netfilix Instant, don't forget to add it to your queue. And it's going to hit theaters long before we ever see Arrested Development. We gotta get our laughs in with these fresh comedies, they don't seem to last long on the television.
Do you think Party Down's humor will transfer to the big screen?