Want some hard news to go with that morning coffee?
CBS, fresh off of switching morning show gears at the beginning of the year, is adding another new face to "CBS This Morning" in further pursuit of promoting a more serious, less talk-show atmosphere on the weekday morning program. The network had already brought on board famed PBS journalist/interviewer Charlie Rose to co-chair the show, and have just announced that veteran political reporter Norah O'Donnell will be brought on board.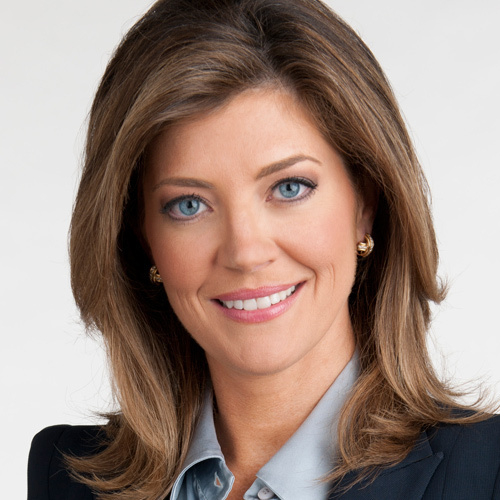 O'Donnell has served NBC News as Chief Washington Corresondent and White House correspondent from 2003 to 2005, and recently joined CBS in a similar role. "It really is about Norah and her abilities," explains Jeff Fager, chairman of CBS News (and executive producer of "60 Minutes"). "In terms of where we're going and her experience, her reporting, she's just such a perfect fit. And especially going into the election, coming right off the White House (where O'Donnell has been a CBS News correspondent), she just adds so much."
CBS is banking on viewers recognizing the stark contrast in tone between the network morning shows and opting for The Eye. As host Gayle King puts it, "On one particular day, [we were] doing the 40th anniversary of Watergate. One of the other networks was sitting there with Snooki. Somebody else was doing the 'Dallas' [revival]. I think it just speaks to trying to offer the audience an alternative, and that's something I believe we do very well."
Indeed, O'Donnell says she is thrilled to be part of this new direction, eager to pursue the hard-hitting journalism she has embraced as part of CBS' political convention coverage and Sunday morning news interview show "Face The Nation." O'Donnell goes on, "I think [quality journalism]'s what CBS stands for, and certainly, my reporting out of the White House has been aimed at that every day."
Her co-anchor Rose concurs, "We've gotten not only the guests but also an array of reporters that I not only had great respect for coming in but can tap into. The schedule has not been an issue. In fact, the excitement of being there in the morning has been even more rewarding than I thought it might be."