Just days after the announcement of the pilot pick-up of British series remake "Spy", ABC has made the announcement on who will take the titular role.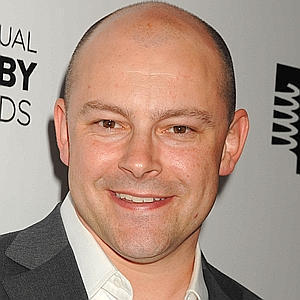 Rob Corddry, perhaps best known for his stints on Adult Swim's "Children's Hospital" and Comedy Central's "The Daily Show," has been signed to star in the comedy series.
Corddry will play series lead Tim, the well-intentioned father of a highly intelligent and outspoken son. Tim finds himself inadvertantly taking a job with the secret service in an effort to prove himself a worthy father.
The creator of the original half hour single camera comedy from Sky1, Simeon Goulden, is on board the American remake, writing the ABC pilot. Goulden's UK series is currently in its second season on Sky and also available stateside on Hulu. Jimmy Mulville and Helen Williams are set to executive produce along with Goulden.
The comedic actor seems like a good fit for the frequently absurd themes that "Spy" typically plays toward. His previous television efforts have been fairly lackluster (I'm looking in your direction, Fox's "The Winner") with the exception of "Children's Hospital", but that could never really be blamed on Corddry. With the UK creators on board from the ground floor, "Spy" looks like a promising entry in the crowded pilot landscape.