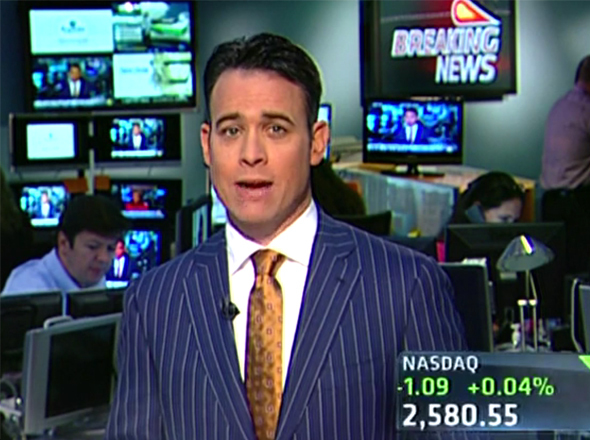 MSNBC has landed its new host for Way Too Early and it did not even have to go outside the NBCUniversal family to land him.
Brian Shactman, who worked at CNBC as a fill-in news anchor, will become the full-time host of the early morning talk show. Working early mornings on MSNBC pays off, as Willie Geist can attest to. Geist used to the program and it lead to him landing a gig on The Today Show on NBC.
"I'd like to say something witty guys, but I'm just extremely excited and grateful for the opportunity and I'll be there between 3 and 4 a.m. if anyone wants to say hello," Shactman said on Morning Joe.
Shactman also worked at WVIT, an NBC affiliate in Connecticut on its NBC 30 News Today program as an anchor. He also worked previously at ESPN, where he served as an analyst and hosted programs on ESPNRadio.
"Congrats to @BShactman, the new host of Way Too Early! They did tell you it starts at 5:30 a.m., right?," Geist tweeted today. "Every day. 5:30 a.m."
"He's getting up waaay too early. Welcome @bshactman to @msnbc mornings starting (officially) as host of Way Too Early on Monday," said Lauren Skowronski, MSNBC vice-president of media relations, on Twitter.