Great news, Turtles fans!
Although it had already been announced that 'Teenage Mutant Ninja Turtles: Out of the Shadows,' a video game from Activision, would be released this August, some fans of the Turtles were dismayed. You see, Activision's latest version of the ninja foursome has nothing to do with the fun, family-friendly adventure of the popular 1987 cartoon series, nor the excellent reboot series currently airing on Nickelodeon. Well now we fans are going to get our wish: Nickelodeon's 'Teenage Mutant Ninja Turtles' are getting their very own video game, debuting in October on X-Box, Nintendo Wii U and Nintendo 3DS!
Back when Nickelodeon released the first DVD set of 'Teenage Mutant Ninja Turtles' back in March, TVRage reviewed the DVD release. This series is not only a wonderful thematic successor to the 1987 cartoon, but in many ways today's show is even better than the '80s classic. 
Some details about the upcoming game were made available in a joint press release between Nickelodeon and Activision: 
"This side-scrolling action-brawler game features an authentic storyline ripe with franchise-favorite characters and locations, with loads of combat and animated scenes. Teenage Mutant Ninja Turtles™ is expected to launch Oct. 22 in North America, Oct. 23 in Asia and Australia, and Oct. 25 across Europe and Latin America for the Xbox 360® games and entertainment system from Microsoft, Nintendo Wii™ system and Nintendo 3DS™."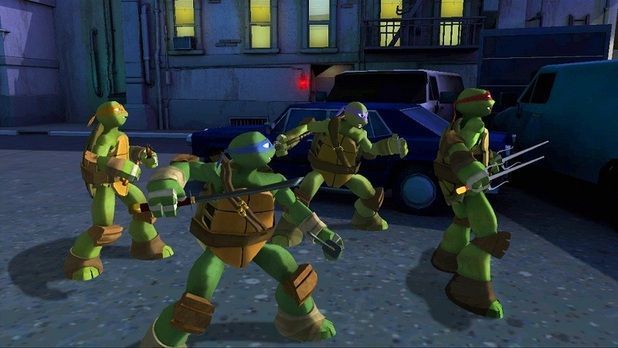 "Teenage Mutant Ninja Turtles is an energetic game that stays true to the classic Turtles-style gameplay and atmosphere. With four-person, local, drop-in-and-out co-op play (Xbox 360 andWii only), the game features character upgrades, secondary items, and multiple gameplay modes."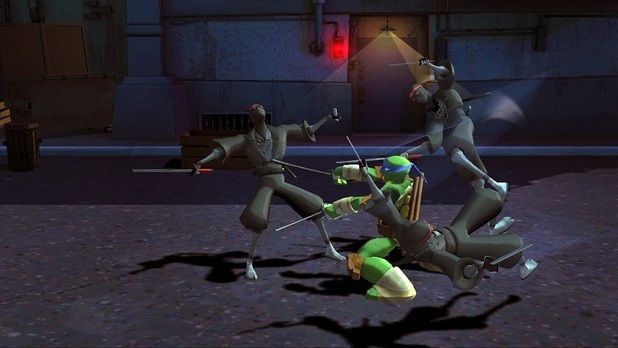 "Nickelodeon's Teenage Mutant Ninja Turtles CG-animated series premiered Sept. 29, 2012, and was an instant hit. It's currently one of the top animated series with kids and boys 2-11, and reaches approximately 24 million viewers per month on Nickelodeon*. Funnier and with more ninjutsu than ever before, Teenage Mutant Ninja Turtles explores the companionship of four teenage brothers learning to rely on themselves and one another as they unravel the mystery of their existence, and grow to become the heroes-in-a-half-shell that they are destined to be. The series airs regularly on Nickelodeon, Saturday mornings at 11:00 a.m. ET/PT."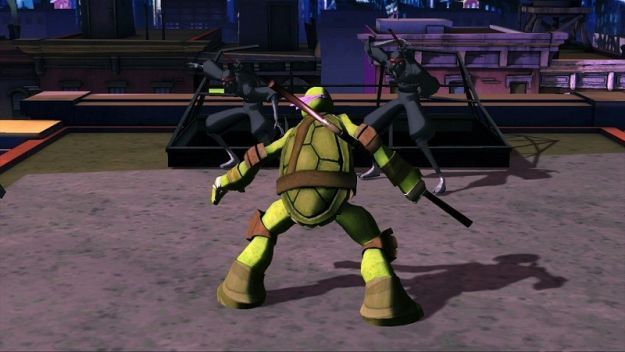 The second DVD release, 'Teenage Mutant Ninja Turtles: Enter Shredder,' is in stores now and features seven more episodes of the hit cartoon series. Check it out and look for the video game in stores this October!