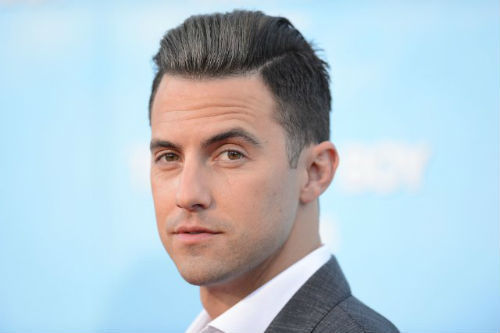 Happy Meatless Monday! TVRage is back again with our Meatless Mondays series, where we showcase some of our favorite actors and actresses who are vegan or vegetarian. For those who don't know, Meatless Mondays is a worldwide campaign encouraging others to eliminate meat from their diets once a week to improve their health and the planet's health.
As a relatively new vegan myself, it's inspiring to hear from fellow plant-based eaters and learn about their healthy journey - the successes and the difficulties. Going vegan or vegetarian isn't just about eating healthy, but it's about benefiting the planet, helping animals and treating your body right.
This Monday, I'm focusing the series on Milo Ventimiglia. Not only is he known for his acting talents and extremely good looks, but he's also recognized for his vegetarian lifestyle.
Hold the phone -- the sexy Ventimiglia is vegetarian? Damn straight he is! An interesting fact is that he's been vegetarian since he was born. But, before I dive into his animal-friendly lifestyle, let's talk his acting talents.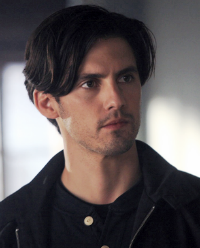 For fans of 'American Dreams,' they will recall Ventimiglia's role as bad boy Chris Pierce who stole Meg's (Brittany Snow) heart. Then, he continued his bad boy streak on the hit series 'Gilmore Girls,' where he played Jess Mariano and Rory's (Alexis Bledel) love interest.
Despite making a name for himself with those two characters, the one role that really put Ventimiglia on the TV acting map was as Peter Petrelli on NBC's supernatural series 'Heroes.' So, I guess you could say he's seen as a "hero" in vegetarians' eyes.
As I stated above, Ventimiglia has been vegetarian since he was born. His mother maintained a vegetarian diet while pregnant with him. In turn, so did he! As he told actress and former talk show host Bonnie Hunt in 2008, "I was a vegetarian in the womb." He also joked, "I was doing it before it was a trend."
For over 40 years, his parents have been vegetarian, which meant raising their family in a meat-free way. Growing up, not only were Ventimiglia and his sisters veg-friendly, but so were their dogs! Talk about dedication.
As a young kid, his mother always ensured that he never felt left out, especially at a fellow friends birthday party. She'd bake him special vegetarian cupcakes, which meant he would have something to eat while the other kids ate "traditional" birthday cake.
Despite being born and raised vegetarian, that didn't stop the actor from branching out as a teenager. At one point, curiosity got the better of him and he wanted to try meat to see what all the fuss was about. Well, to keep it short and sweet, Ventimiglia did not enjoy it and he told Hunt that it had "bad results for [him]."
Stating you're a vegetarian and living as a vegetarian are two totally different things. Yes, he's always been vegetarian, but he really kicked it up a notch and started embracing his lifestyle after his breakup with actress Alexis Bledel, he told Men's Fitness in 2007.
"I didn't really keep myself together as I should have. Once I got through that hardship and emotional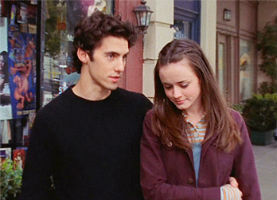 hurt, I started wanting to take care of my body more and present myself as a better person." He continued, "You can be a vegetarian and still eat pizza every day. For the first time, I started to really pay attention to what I was putting into my body."
'Heroes' fans might have noticed the change in Ventimiglia's body, because about midway through the first season he packed on about 20-pounds of muscle mass. "People started to look at me and say, 'Wow, you've grown up. Did you get taller?'" he laughed while telling Men's Fitness.
Embracing his diet and paying attention to what he was putting into his body really paid off, especially on the set of 'Heroes,' which required a lot of stunts and action sequences, "I get beat up, I'm bloodied, I'm in a flying harness, I'm knocked down. I've definitely had a lot of bumps and bruises. I've got to keep myself strong and flexible and in the right state of body to do a lot of those things."
Even though the NBC sci-fi series ended in 2010, Ventimiglia clearly hasn't skimped on keeping his body strong. Have you seen stills of him from the 2012 Adam Sandler comedy 'That's My Boy'? Definitely Google it.
His vegetarian actions haven't gone unnoticed. In 2009, PETA awarded him the Sexiest Vegetarian Alive award, alongside country star Kellie Pickler. Fingers crossed that he'll pose for PETA one day!
Below you can watch Ventimiglia in action, and to hear him talk vegetarianism scroll to 2:55.
Maggie Q < Previous | Next > To Be Announced
*Fix Maggie Q