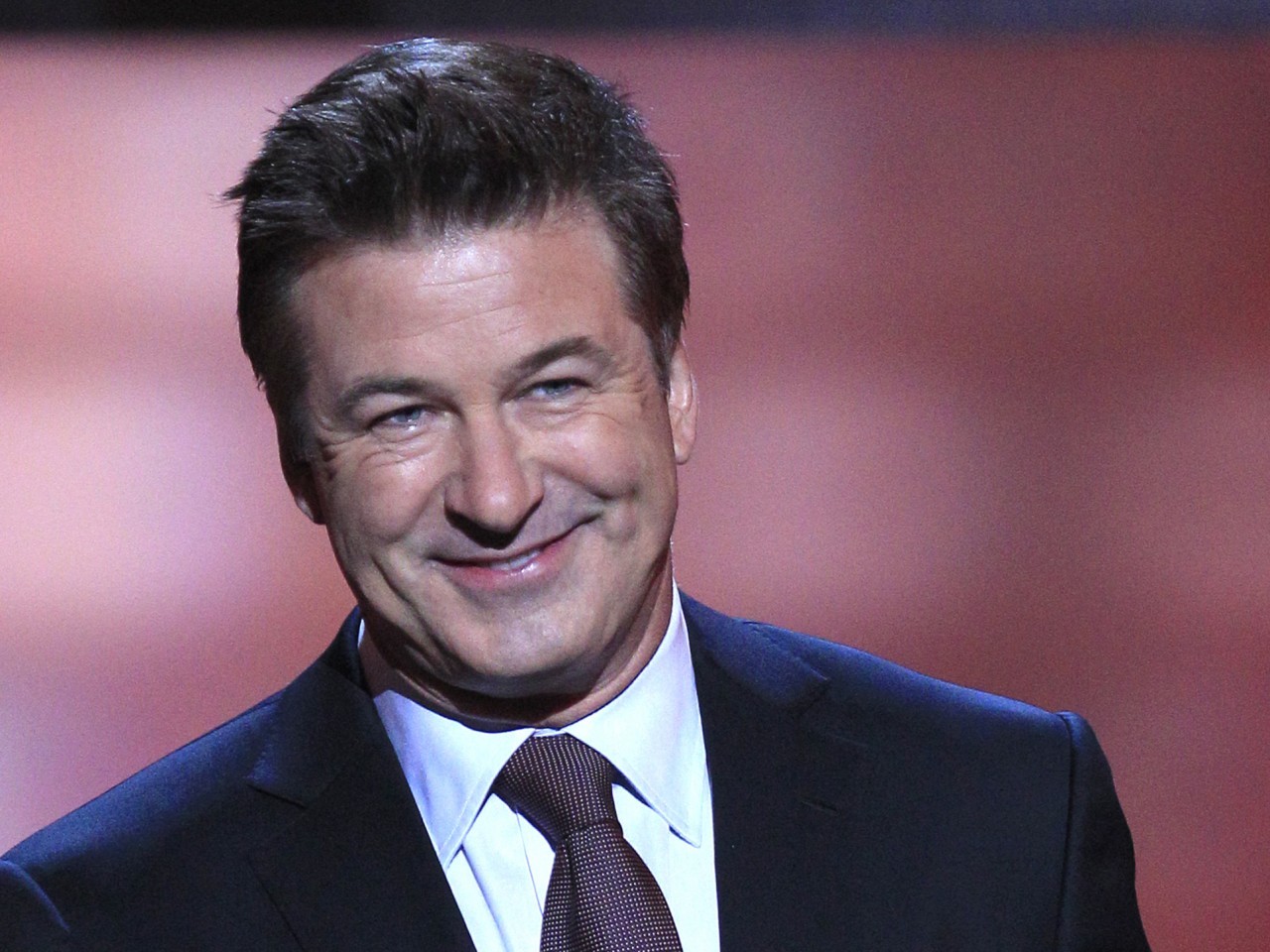 About a month ago, we brought you the news that MSNBC and Alec Baldwin were having discussions about giving the outspoken actor a primetime slot on the network. As of today, what was once conjecture is now confirmed fact. In keeping with the original report, Baldwin's show will indeed be airing at 10/9c. Existing 10pm host Lawrence O'Donnell needn't start sending out his resume though, since 'Up Late with Alec Baldwin' will be broadcast only on Friday evenings.
O'Donnell takes Friday nights off, leaving the 10pm slot wide open for Baldwin. MSNBC currently airs  episodes of its surprisingly popular 'Lockup' family of prison documentaries (Raw, Extended Stay, World Tour, the original 'Lockup' series, etc.) in the time period. So if nothing else, Baldwin's hiring will prevent 9pm MSNBC host Rachel Maddow from having to awkwardly transition from doing politics into a show that sometimes features racially divided groups of prison inmates discussing and/or engaging in gang warfare.
'Up Late' will be modeled after a radio show Baldwin has been hosting on New York's WNYC for the past two years. Like the radio program, 'Up Late' will be a current events/culture discussion show, and feature interviews with celebrities, politicians, and other notable figures. One would assume that this gig would be a natural fit for Baldwin. He's long been candid publicly about his political views, and his career has always managed to bounce back from various scandals. Only time will tell if 'Up Late' will find an audience, but I for one think Alec will acclimate himself well. The series is scheduled to debut on MSNBC in October.
Will you watch 'Up Late with Alec Baldwin'? Or should he have stayed in the world of scripted TV?