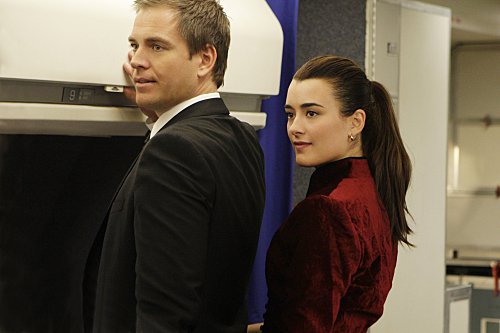 Next Tuesday, Ziva David, played by the gorgeously talented Cote de Pablo, will begin her farewell to 'NCIS' after eight seasons. It will be hard to bid her adieu, especially after seeing Ziva grow from a badass Mossad agent into an even more kickass NCIS agent whose entire team grew to embrace her as one of their own -- especially Tony, played by the ever-so-handsome Michael Weatherly. A major part of 'NCIS' has been the relationship between Tony and Ziva, or better known to fans as Tiva. Their moments have grabbed fans by the heartstrings and become a true entity of 'NCIS.' In honor of Tiva, and de Pablo's departure, here is a tribute to some of the top Tiva moments that have occurred throughout the season.
1. Tiva Gets "Boxed In"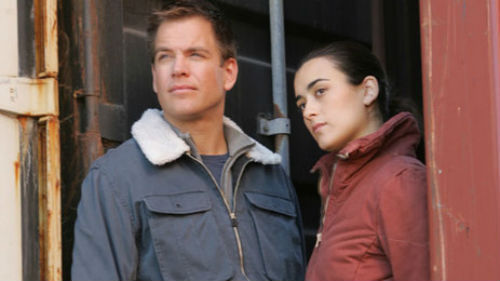 For me, this is one of the funniest Tiva moments. In Season 3, they are thrust -- more like stuck -- together in a carrier container the entire episode. Their wit, humor and antics are hilarious, and the episode truly showcases the chemistry between the two.
2. Tiva Gets Under the Covers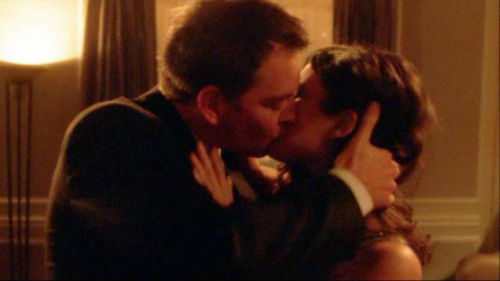 Tiva finally seal the deal! Oh wait, just kidding, they're on an undercover mission. In Season 3, this episode opens up with Tony and Ziva kissing, shedding clothes and doing the "deed." Even though none of it really counts, it's still a great Tiva moment.
3. Ziva is Green with Envy over Tony and Jeanne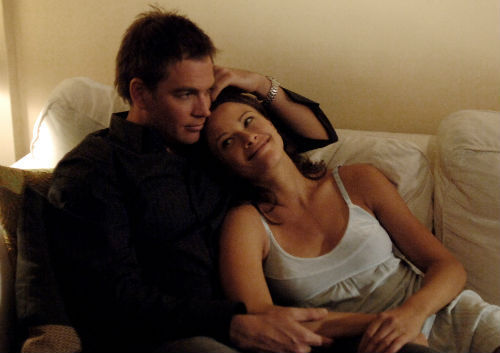 Ugh. Jeanne. Need I say more? She entered the 'NCIS' front in Season 4, as Tony's girlfriend. Throughout the season, Ziva's jealousy escalated, even if she never actually came out and said it. Those envious looks finally confirmed that she did indeed have some type of feelings for Tony.
4. Movie Night: A Pirate's Life for Me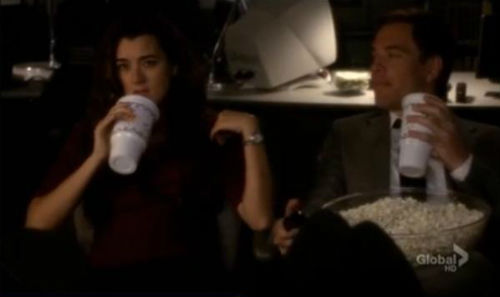 Tiva have movie night! The duo chill in the NCIS squadroom with popcorn, while watching 'The Black Pirate.' One of the best line's from this moment is when Ziva declares that Tony is her "friend."
5. Tony is Green with Envy over Michael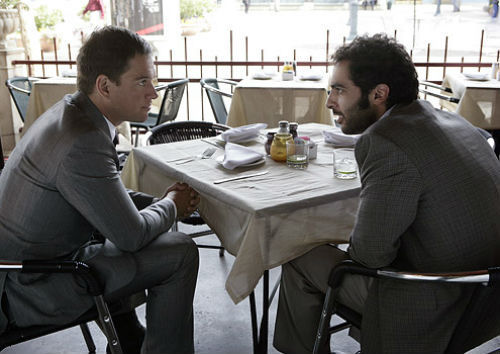 Like Jeanne, we have the unbearable, sneaky and slimy Michael Rivkin. Despite being Ziva's lover, Tony still didn't trust him. Things didn't end well, especially when Tony killed Michael in Ziva's living room. Ouch. But, as Tony told Ziva, he did it all to protect her.
6. Tony: The Rescuer and the Hero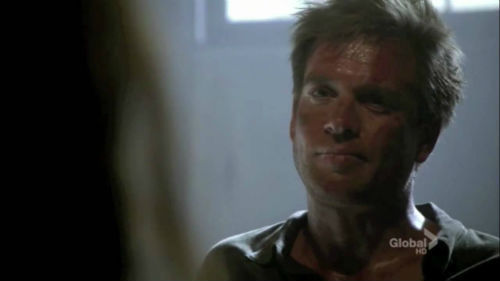 In Season 7, after not hearing from Ziva (because she was kidnapped), Tony decides to go on the hunt. Does it get more romantic than this? He plans a stealthy mission to rescue her. When they finally come face to face he tells her, "I couldn't live without you."
7. "It is I who am sorry."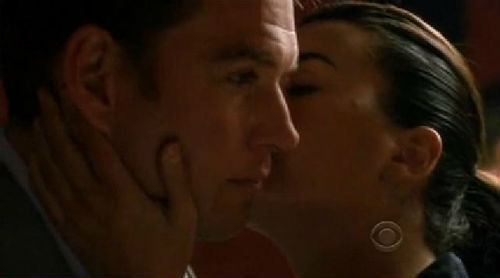 Ziva doesn't take Tony's above chivalry, rescuing and killing of Michael too kindly. Finally, she comes to terms with everything and apologizes to him in the restroom. When she touches his face, kisses his cheek and looks in his eyes, I get chills!

8. We'll Always Have Paris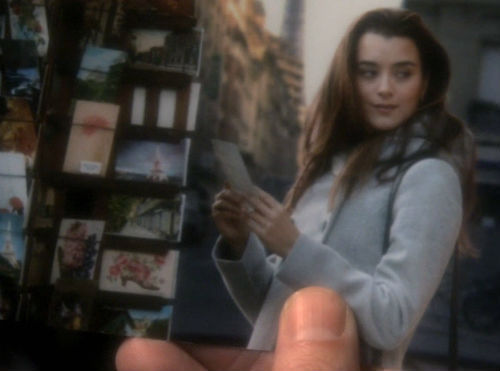 Did they? Didn't they? Those are the two big questions from the episode "Jet Lag." I think they really did take it to the next level -- and I will never think otherwise. This is probably my favorite Tiva episode, and like Rick and Ilsa, they'll always have Paris.
9. "It's hot in here…"


At the beginning of Season 10, Tony and Ziva are stuck in an NCIS elevator, thanks to Harper Dearing. Who doesn't love a good 'NCIS' elevator scene? I think this quote from Tony sums up the Tiva moment perfectly, "I thought the Earth moved."
11. Why can't we be friends?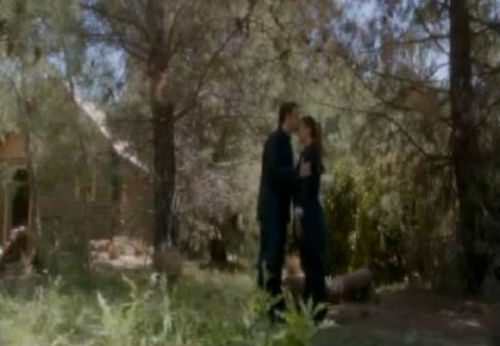 At the end of Season 10, Tony and Ziva talk in the woods. Despite the rocky road they experienced this season, they have a "friendly" moment. Do I want them to be, as Ziva says 'just friends"? Absolutely not. But, I'll take Tony kissing Ziva on the forehead any day of the week.
12. Tony Makes a Move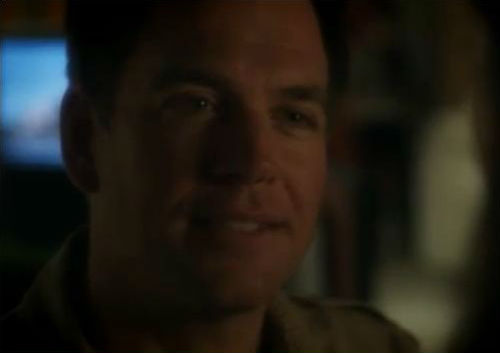 The only good part of EJ appearing on 'NCIS'? Her pushing Tony towards Ziva. He finally makes a move at the end of "Housekeeping" and starts to see that maybe there could be something for the duo in the future.
13. Tiva Dances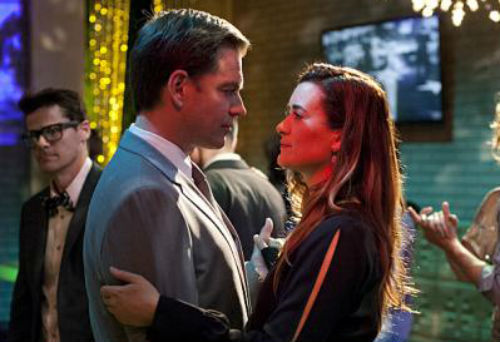 Who hasn't wanted to see Tony and Ziva get their dance on? In Season 10, Tiva slow dances, and boy, it's sensational. Even though they're on a mission, Tony still grabs Ziva and says, "They're playing our song, sweet cheeks."

14. Ziva Sleeps over at Tony's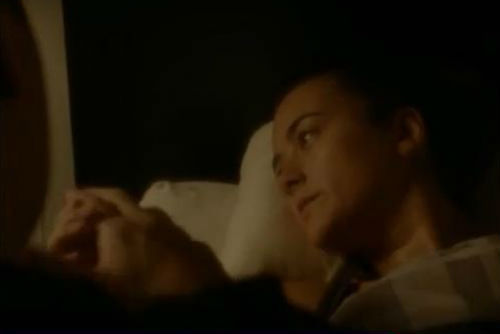 After 9 seasons, fans finally got a glimpse into Tony's apartment and bedroom -- which contained a twin bed! The best part of that bed? When Ziva slept in it and Tony consoled her. Seriously, these two are soulmates.
15. You Are Not Alone…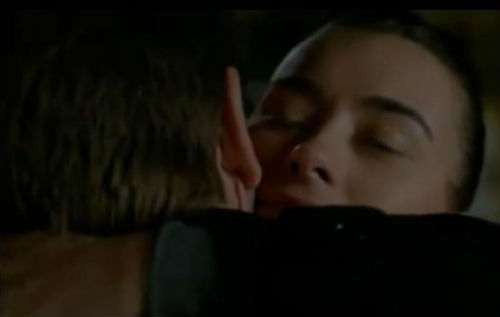 Season 10 was "the" season for Tiva. They had so many great moments, including Tony learning Hebrew for Ziva. After her father passes, Ziva gears up for Israel, but not without Tony uttering, "At lo levad," or "You are not alone."
16. Tony Honors Ziva's Sister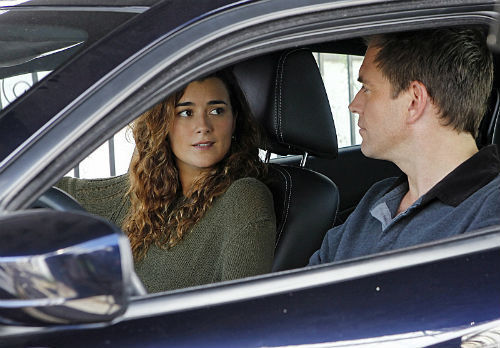 Ziva hasn't had an easy life, including the loss of her sister, Tali. Every Thanksgiving (her sister's birthday), Ziva honors her sister by attending the opera. When she couldn't get tickets, Tony makes up for it by playing opera music in the squadroom in memory of Tali.
17. Tiva Hold Hands...and It's "Magic"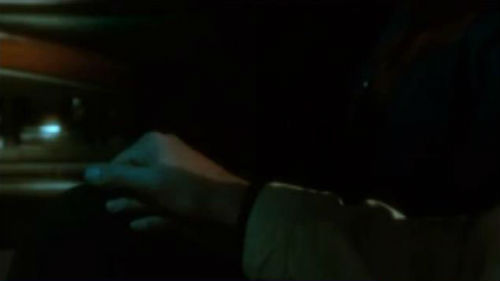 Once again, Season 10 showcases a top Tiva moment. On their way home from Berlin, Tony and Ziva hold hands. It's not done as a joke or out of fear, but out of pure feelings for one another. As they grab one another's hand -- and as they would say in "Sleepless in Seattle" -- it was magic.
Last, but not least, who's ready for this Tiva moment from the beginning of Season 11 and Ziva's farewell episodes? Let's hope there's a true, meaningful kiss in there somewhere! As hard as it will be to say goodbye, I'm glad we had the chance to know Ziva, her relationship with Tony and see both grow into something spectacular.
What's your favorite Tiva moment?