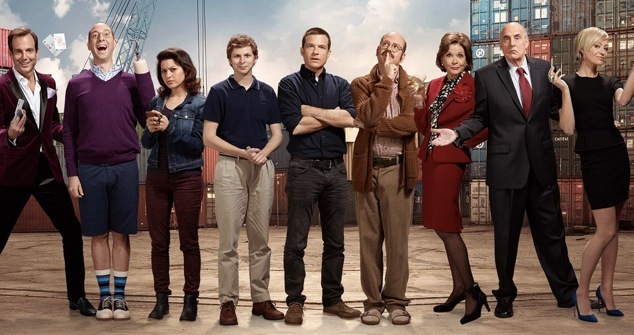 It's getting easier and easier to reunite the 'Arrested Development' cast, it seems. After the much-anticipated revival of the series earlier this year, the show's cast is teaming up (along with the show's creator, Mitch Hurwitz) to appear in an upcoming episode of Bravo's 'Inside the Actors Studio.' 
Well, some of the cast anyway. Jason Bateman, Will Arnett, Portia de Rossi, Alia Shawkat, Jeffrey Tambor, and Jessica Walter will be featured on the program. They'll be interviewed by their own co-star, 'Inside the Actors Studio' host James Lipton, who has recurred throughout all four seasons of 'Arrested Development.' 
Michael Cera, Tony Hale, and David Cross won't be participating in the episode. Cera, in an episode of the podcast WTF with Marc Maron, has expressed discomfort with being lauded for his acting so early on in his career.
Cross, meanwhile, has been very outspoken against 'Inside the Actors Studio' for a very long time. With 'Breaking Bad's' Bob Odenkirk on the HBO series 'Mr. Show,' David Cross portrayed a thinly veiled satire of Lipton in a parody version of the interview series (watch the riotous clip below). 
Cross has also spoken out in his stand-up against how Lipton "deifies" his guests, calling him "the most pompous, arrogant, failure in history." Ironically, the two appeared to get along well during the filming of 'Arrested Development' (read Lipton's account of filming here) but in a 2010 interview Cross remarked he still wouldn't go on the program because it would be "hypocritical." 
In any case, the cast (sans Cross, Cera, and Hale) will appear on the Nov. 7 episode of 'Inside the Actors Studio,' which airs on Bravo.