After two very trying years, Giuliana and Bill Rancic finally have some good news to announce to the world. The couple, who have been married for almost five years, are expecting their first child this summer.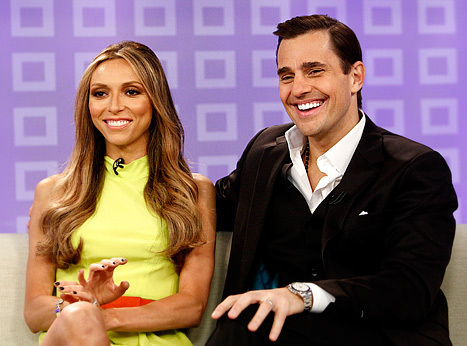 This happy news is a welcome change from the heartache the couple has been faced with as recently as 2011. Giuliana appeared on the "Today Show" at that time to share with the world that she had been diagnosed with breast cancer.  Since, the E! host has been cleared as cancer free, but has been warned by doctors not to make plans to carry a child for at least 3 – 5 years. After this news, the couple decided to move forward with a gestational surrogate option, allowing the reality show stars to have a child that was genetically theirs in every way.
The Rancics have not been shy about sharing their trials and tribulations with the world both on their reality show, "Giuliana and Bill" and during multiple "Today Show" appearances and interviews. As documented on their show, the couple had faced several failed IVF attempts and in 2010 sadly announced that they had also suffered a miscarriage.  This new bundle of joy brings a happy ending to the struggle Giuliana and Bill had experienced and that so many viewers sympathized with and even related to as they watched each week.
The couple shared their exciting news first with E! in a statement in which Giuliana stated, "We are so thrilled that our prayers have been answered." Bill went on to say, "We are absolutely ecstatic to be sharing this with everyone who has been following our journey." It's been a long journey that we have all been watching and it's great that there was a happy ending to share.
Congratulations Giuliana and Bill! We look forward to seeing Baby Rancic's "premiere" this summer.
Giuliana & Bill airs Tuesdays on the Style Network at 8/7c

Image via:  Peter Kramer/NBC/NBC NewsWire