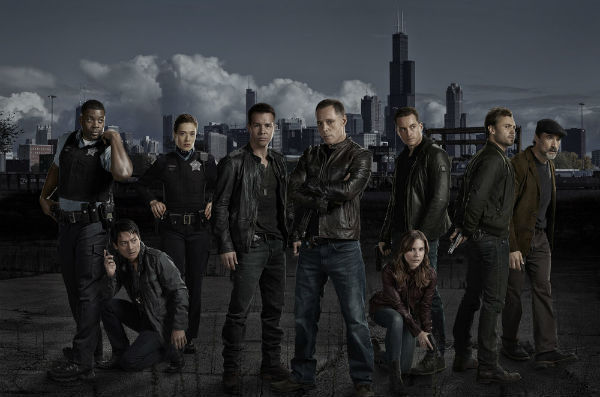 We're a little less than three weeks away from the series premiere of NBC's 'Chicago P.D.,' but that hasn't stopped two officers from handing in their badges early.
According to a TVLine report, cast members Tania Raymonde ('Lost,' 'Texas Chainsaw 3D') and Scott Eastwood (who's appeared in several of the films directed by his father Clint, and also (oddly enough) 'Texas Chainsaw 3D') both quietly departed the series over the summer. Evidently, this move was made early enough that no episodes had been shot yet, so this won't be a case of the actors turning up in the first episode and then disappearing from then on.
Raymonde and Eastwood join previously departed cast members Melissa Sagemiller ('Law & Order: SVU,' 'Raising the Bar') and Kelly Blatz ('Glory Daze,' 'Skyrunners'), who both publicly exited stage left back in June. Sagemiller and Blatz were effectively replaced in the cast by Sophia Busch ('One Tree Hill'), Patrick Flueger ('The 4400'), and Jesse Lee Soffer ('The Mob Doctor'). Whether those were upgrades or downgrades is up to you. No word yet on who might fill Raymonde and Eastwood's voids.
'Chicago P.D.' premieres on Wednesday, Jan. 10 at 10/9c, right after 'SVU.' The two shows will crossover in Feburary, after the Winter Olympics. Remaining cast members include Jason Beghe, Jon Seda, LaRoyce Hawkins, Marina Squerciati, Archie Kao, and Elias Koteas.