Just as was the case in television, 2013 was a fantastic year on the big screen. Films brought with them scores of memorable, dynamic characters, and more than a few of them deserve added time to shine. As the line between TV and film continues to blur, there is no reason we can't see again the more interesting, compelling, and funny characters from the big screen (that is, aside from money, logistics, and all the other things that limit whimsy and imagination). Still, in a perfect world, there are some 2013 film figures that the viewing public deserves more of in 2014 and are perfect for a series run.
Caesar Flickerman (Stanley Tucci) - 'The Hunger Games: Catching Fire'
Just look at his picture – this guy needs way more face time. With his orange skin, purple hair, pearly-white teeth, and that maniacal laugh, Caesar is like some evil version of Matt Lauer. His uncanny ability to be totally okay interviewing young people who are off to die makes him a great host, and he knows how and when to get serious, and when to laugh (which is often). He is simply insane, and in the United States, that's more than enough reason to get a show – put him on in primetime and he can sit behind Larry King's old desk.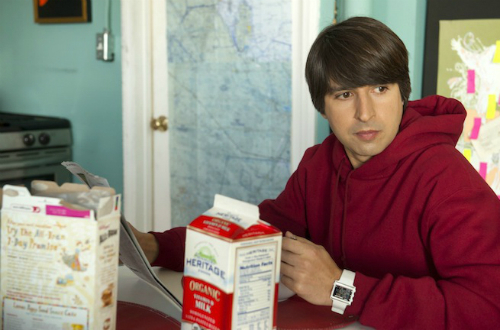 Louis (Demetri Martin) & Heners (Nick Offerman) - 'In A World…'
The dry, endearing Louis, who sometimes gets too excited for his own good, and the fedora-wearing, matter-of-fact Heners work together at a sound studio in Los Angeles. The pair contributed plenty of laughs in one of the smartest, funniest films of 2013, written and directed by Lake Bell. The two leading and likeable men have proven funny chops, and while they are playing variations on familiar characters, they are perfect in what could easily become a workplace sitcom. Plus, you'll probably get Megan Mullally as a recurring character.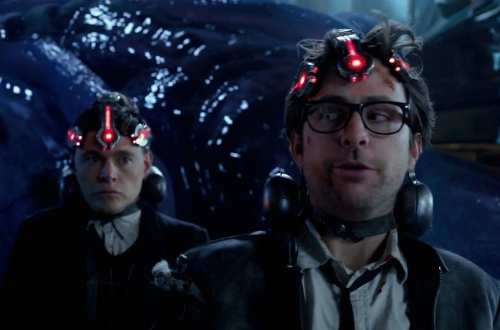 Dr. Newton Giezler (Charlie Day) & Gottlieb (Burn Gorman) - 'Pacific Rim'
This would be another great buddy-show, with the two kooky, snickering scientists providing some kind of weird comedic hybrid between 'The Big Bang Theory' and 'It's Always Sunny in Philadelphia.' The tandem were the oddballs in Guillermo del Toro's fantastical 'Pacific Rim' that saw giant robots fight giant monsters. Now, that's likely hard to be realized on the small screen, but it doesn't mean these bickering brainiacs can't spinoff and work in a lab somewhere trying to constantly one-up each other.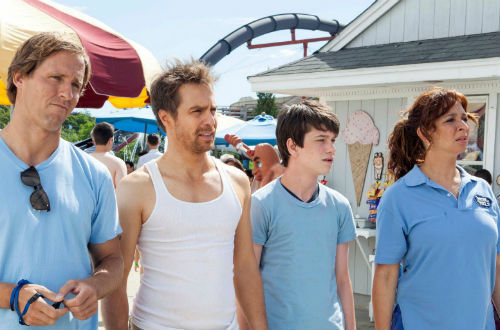 Owen (Sam Rockwell) & Caitlin (Maya Rudolph) - 'The Way, Way Back'
Rockwell's performance as the carefree owner of a water park-turned mentor/father figure will be overlooked come awards season, but it remains one of the most cherished, genuine, and funny roles of the year. Most of all, he was hysterical, and his banter with co-worker Caitlin, among others, was witty and effortless. The water park is a great setting for a comedy – it'll be like 'Mr. Sunshine,' only successful. Also starring Jim Rash and Nat Faxon reprising their charming roles.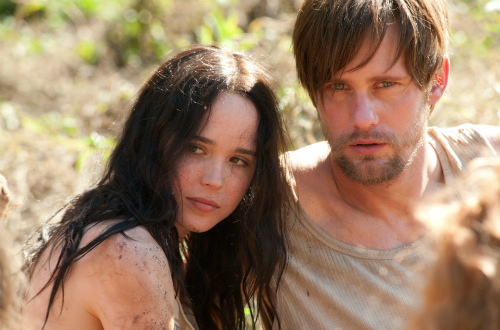 Izzy (Ellen Page) & Benji (Alexander Skarsgard) - 'The East'
Before Brit Marling showed up, there were Izzy, Benji, and the rest of the anarchist eco-fighters known as The East. Living in the woods, staying off the grid, and infiltrating all parts of society to enact their idea of punishment, a TV-version of 'The East' would foster musings on morality and vengeance. While the movie focused on an operative who went undercover and faced her own internal debate, a series would grow the secret society and allow for plenty of drama and endless storylines.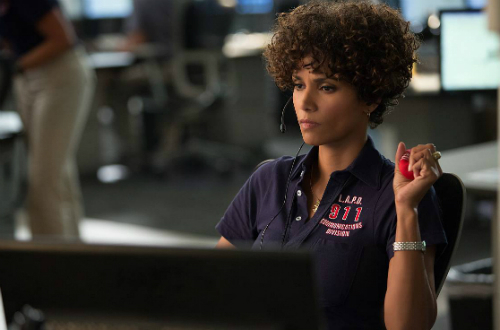 Jordan Turner (Halle Berry) - 'The Call'
'The Call' was two-thirds a great, stripped-down, B-action movie (the ending was absurd), and its simple premise lends perfectly to a serial drama (on, let's be honest, CBS). Turner is a 911 operator who, after an on-the-job tragedy, returns to the chair to help a kidnapped girl escape from a madman. This could easily follow in the vein of 'CSI' or the like: arrange a couple of quirky characters around a strong, decided lead then pick a city and start rolling. Just be sure to keep the tension.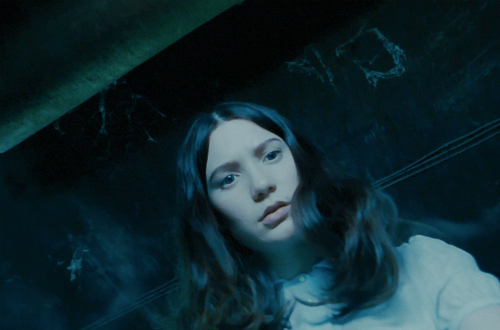 India Stoker (Mia Wasikowska) - 'Stoker'
The mesmerizing, peculiar center of Chan-wook Park's English language feature debut would make for a singular TV character, especially amid the craving for paranormal and eerie dramas. India Stoker is slowly coming-of-age in the movie, coping with the loss of her father, the estrangement of her mother, and the introduction of her unsettling uncle. The film triumphed on cinematography, score, and framing, and a show driven by equally creative minds would help shape and evolve India, a woman whose sexual desires and violent inclinations aren't necessarily mutually exclusive.


Ray Owens (Arnold Schwarzenegger) & Lewis Dinkum (Johnny Knoxville)- 'The Last Stand'
The January action-comedy featured some quirky characters, and while the action part of the film involved fast cars, explosions, and lumbering hand-to-hand combat, it was the dowsing of humor that make this lark enjoyable. Owens is an aged Mayor of a quiet town on the Mexican-American border, Mike Figuerola (Luis Guzman) is his Hispanic sidekick, and Dinkum is the gun-toting yokel who always gets into tomfoolery. And of course we need Jaimie Alexander to reprise her role, playing it straight as the tough-attractive type – who gets into tomfoolery as well.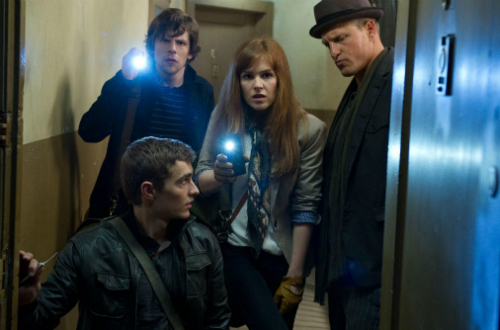 The Four Horsemen (Woody Harrelson, Jesse Eisenberg, Isla Fisher, Dave Franco) - 'Now You See Me'
With a spellbinding opening and a quartet of remarkable introductions to our magical heroes, 'Now You See Me' dissipated, turning into a chase movie, giving away all its majestic secrets and finishing off in a terribly trite and ridiculous ending. So let's scratch that, and instead make a dramedy about these four magicians who steal and go on capers and perform tricks, er, illusions. Just be sure not to give away the big reveal, or at least have it make some lick of sense.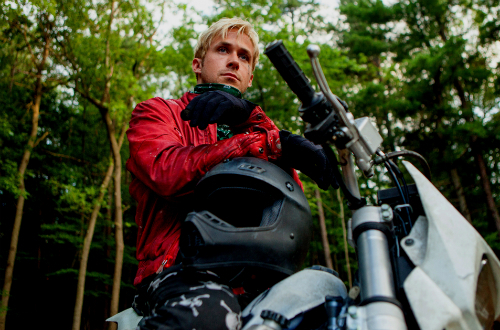 Luke (Ryan Gosling) - 'The Place Beyond the Pines'
In this triptych of stories by Derek Cianfrance, the first is arguably the best. It follows Luke (in the opening scene, we literally tail the unknown figure), a roving motorcycle stunt driver who turns to bank robbing to pay for his young child -- a child he has just been informed about. Luke's love towards his family and his naïve nature make him winning, while his impetuousness and brutality offer complexity, unpredictability, and room for growth. And in the film, it doesn't hurt that he's played by Ryan Gosling. He might be hard to get.