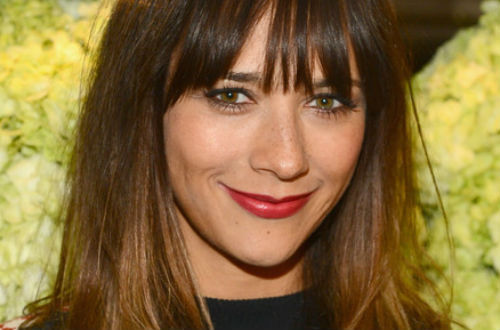 Deadline reports that Rashida Jones has signed on to star in Steve Carell's new comedy 'Tribeca.' The TBS show is co-created and directed by Carell, and co-written and executive produced by Carell and his wife, Nancy, through their Carousel TV.
The comedy is a satire about a police procedural anchored by Angie Tribeca (Jones), a candid 10-year veteran of LAPD's RHCU -- Really Heinous Crime Unit. The series showcases a team of brilliant, yet quirky individuals who will do almost anything in order to solve a crime (well, not "anything!").
The comedy will be shot single-camera style, much like other popular comedies, 'The Office,' '30 Rock,' 'Malcom in the Middle' and 'Community.'
The Hollywood Reporter notes that Jones' Angie is a capable, committed, and strong woman who is not enthusiastic when she is ordered to work with a partner. She is a woman who says what everyone else is thinking, and steps towards the road much less traveled.  
Jones has been in-demand since she was slated to leave 'Parks & Recreation' halfway through the sixth season (her last episode is scheduled to air Jan. 30). Her choice to topline in a comedy comes as a surprise, as she has recently announced she is co-exec producing a nail salon dramedy, 'Claws'. It seems like Jones is emulating her new character Angie's can-do attitude (or, vice versa!). 
Production is slated for February/March.