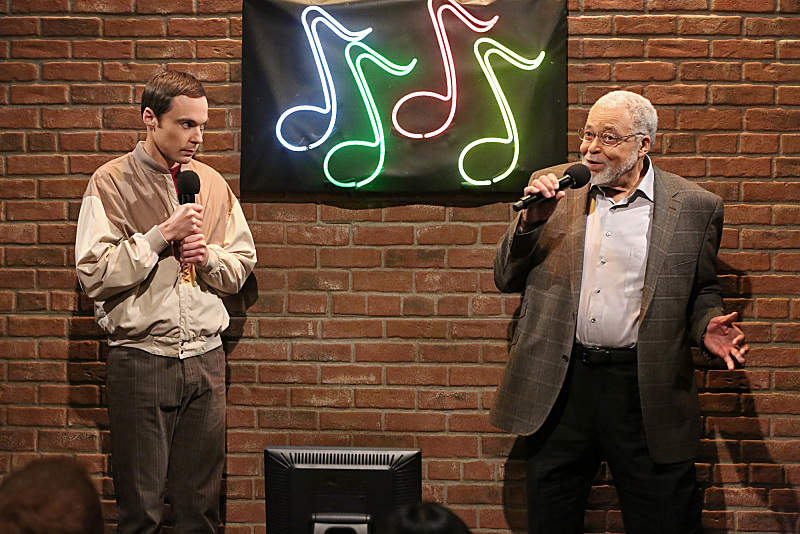 CBS reclaimed the Thursday throne, triumphing in all measures.
'The Big Bang Theory' returned way down after a two week layoff, falling half a point to a 5.2. Despite the drop, 'TBBT' still easily won the night both demos and total viewers. Lead-out 'The Millers' took an even bigger plunge, falling seven tenths to a 2.6. 'The Crazy Ones' also dropped half a point to a 1.9, and now resides firmly on the cancel/renew bubble. 'Two and a Half Men' managed to top 'TCO' by a smidge, earning a 2.0. 'Elementary' posted a 1.9, and is also nearing the bubble.
'American Idol's third Thursday of the season experienced a slight two tenths drop, scoring a 3.2. Greg Kinnear fronted legal dramedy 'Rake' absolutely nosedived in week two, garnering a meager 1.3, and shedding nearly 60% of 'Idol's audience. Stick a fork in this one guys, 'Rake' is done.
'Community' is nothing if not consistent in its ratings mediocrity, matching last week's 1.1. 'Parks & Recreation' did a little better, garnering a 1.3. The 'Saturday Night Live Sports Spectacular' special earned a healthy 1.8, roughly doubling what 'Sean Saves the World' and 'The Michael J. Fox Show' drew in the same slot last week. ABC's once highly rated competition series 'The Taste' continues to flounder, matching last week's underwhelming 1.1.
Finally, The CW's great week kept on unabated. 'The Vampire Diairies' scored a damn fine 1.1, while the ever dependable 'Reign' matched its near constant 0.6. I still haven't decided if the latter will receive a second season though. An 0.6 sits right on the borderline between acceptable enough to renew and not high enough to invest more time in, at least by CW standards.
Key: Broadcast Network - Show Name - 18-49 Rating - 18-49 Share - Total Viewers In Millions
8PM
CBS - The Big Bang Theory (N) - 5.2 - 15 - 19.05
FOX - American Idol (N) - 3.2 - 9 - 11.42
ABC - The Taste (N) - 1.1 - 3 - 3.63
NBC - Community (N) - 1.1 - 3 - 3.01
CW -  The Vampire Diaries (N) - 1.1 - 3 - 2.42
8:30PM
CBS - The Millers (N) - 2.6 - 8 - 11.50
NBC - Parks & Recreation (N) - 1.3 - 4 - 3.03
9PM
CBS - The Crazy Ones (N) - 1.9 - 5 - 8.25
NBC - Saturday Night Lives Sports Spectacular (N) - 1.8  - 5 - 4.79
FOX - Rake (N) - 1.3 - 4 - 5.24
CW - Reign (N) - 0.6 - 2 - 1.62
9:30PM
CBS - Two and a Half Men (N) - 2.0 - 5 - 8.86
10PM
CBS - Elementary (N) - 1.9 - 6 - 10.34
ABC - Shark Tank (R) - 1.0 - 3 - 3.75
Source: Nielsen Media Research