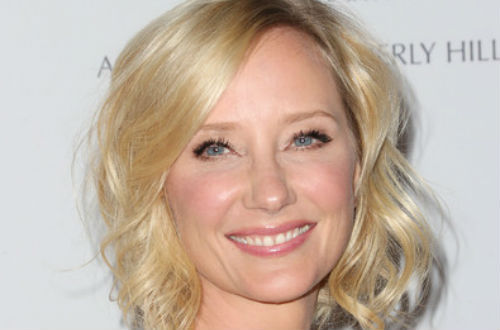 In addition to all of the other news we've been reporting, here are a few entertainment and TV headlines you might have missed:
-USA's event series 'Dig,' which follows Jason Isaac's FBI character (Peter) who uncovers a conspiracy 2,000 years in the making in Jerusalem, has added Anne Heche ('The Michael J. Fox Show'). She'll star as Lynn, head of the Jerusalem FBI office and Peter's boss/friend/occasional lover.
-Piers Morgan's CNN show, 'Piers Morgan Live,' will officially end on Friday, March 28. CNN has yet to find a permanent replacement, but Bill Weir, Don Lemon, Jake Tapper and Michael Smerconish will all sub in, according to The Hollywood Reporter.
-'Homeland' actress Nazanin Boniadi has been upped to a series regular for Season 4. She plays Fara Sherazi, the strong-willed Muslim CIA analyst recruited by Saul (Mandy Patinkin) for her international banking expertise. Season 4 will find Fara in a "key role" working for Carrie (Claire Danes) at the CIA.
-Josh Helman ('The Pacific') and Damon Herriman ('Justified') have been added to Starz's 'Flesh and Bone' ballet drama. Helman will play Bryan, who's returned home from combat and is now suffering from PTSD, while Herriman will take on the role of Romeo, a strange and engaging homeless man. 
-'Pretty Little Liars' and 'Once Upon a Time' star Julian Morris has just been cast as a series regular in Amazon's 'Hand of God,' which also stars Ron Perlman ('Sons of Anarchy'). Morris will portray Paul Dobson, an actor-turned-preacher whose attraction to money and shortcuts have given him trouble in the past.
-Emily Bergl has been promoted to a series regular for Season 5 of 'Shameless,' where she plays Sammi Gallagher, Frank's long-lost daughter. 'General Hospital's Andrea Bogart will play Megan Volchek, Kip Pardue's wife, in Showtime's 'Ray Donovan.'
-According to The Hollywood Reporter, Boris Kodjoe ('Undercovers') will appear in 'Unforgettable's Season 3 premiere on June 29, where he'll play Secret Service Agent Benjamin Hernandez. He and his partner take over a murder case and he soon starts to appreciate Carrie Wells (Poppy Montgomery) and her team.