Primetime Ratings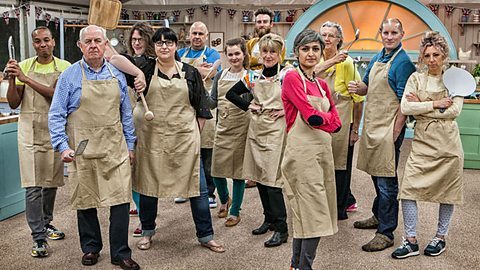 Last night saw 'The Great British Bake Off' make a successful transition from BBC Two to BBC One with 7.18 million viewers tuning into the contest at 8pm. With a 34.6% audience share, the programme topped the ratings for the evening. Following Bake-Off, at 9 on BBC One was 'Operation Wild' - a new series following Clare Balding and Steve Leonard as they trace extreme vetinary surgery around the world. The show attracted 3.7 million viewers, a 18.9% share of the audience, also attracting a large audience on TVRage, with 1,638 unique hits landing it at number 5 in the most visited shows of the day. A special episode of 'Who Do You Think You Are?' looking back on 100 episodes of the show aired at 10.35pm, attracting 2.37 million viewers, a 18.2% share of viewers.
On BBC Two, a new episode of 'The Stuarts' at 8pm, looking at how religious wars have shaped British political culture, attracted 1.01 million viewers, a 4.9% audience share. The opening episode of 'The World's War' followed at 9pm, exploring the various foreign forces who aided the British during the first world war, this attracted 1.04 million viewers, a 5.3% audience share.
Over on itv at 8pm, Debbie Rush, Matthew Wright, Tony Jacklin featured in an episode of 'All Star Mr & Mrs' which attracted 3.17 million viewers, a 15% share of the audience. Following at 9pm, Len Goodman, Mariella Frostrup and Johnny Vegas learned about their ancestors time in prison, in the opening episode of 'Secrets from the Clink', the show attracted 2.5 million viewers, with a 12.6% share of the audience. This show was also popular on TVRage, with 2,629 unique hits on the show landing it in 2nd place for the most visited show of the day yesterday.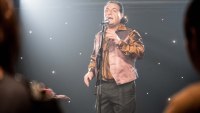 Channel 4's 'Sarah Beeny's Double Your House For Half the Money' attracted 1.34 million viewers at 8pm, a 6.5% share of the audience, as Sarah helped out a couple in Essex and a couple wanting to move out of London. 'One Born Every Minute', followed at 9pm, featuring a mother who had previously suffered from anorexia, with 1.66 million viewers tuning in, a 8.5% share of the audience. Whilst a new episode of 'The Mimic' aired at 10pm, attracted 439,000 viewers, a 2.6% share of the audience, featuring Martin deciding to propose to Harriet.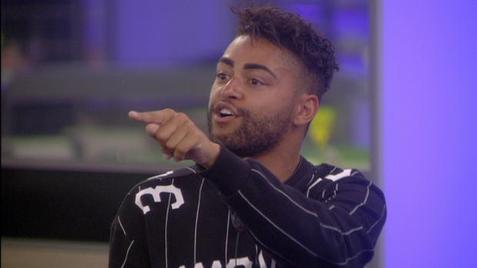 Channel 5's 'Emergency Bikers' featured a drugs bust in a routine investigation involving a caravan at 8pm, attracted 790,700 viewers, a 3.8% share of the audience. At 9pm, 'World's Worst Storms' looked at  some of the world's most extreme weather, attracting 1.1 million viewers, a 5.7% share of the audience. 'Big Brother' followed at 10pm attracting 1.25 million viewers, a 8.1% share of the audience, followed by 'Bit on the Side' at 11pm, attracting 516,200 viewers, a 5.9% audience share.
Soap Ratings
'Doctors' attracted 1.1 million viewers at 1.45pm yesterday, a 17.6% audience share tuned in as Daniel's first dance class didn't go to plan.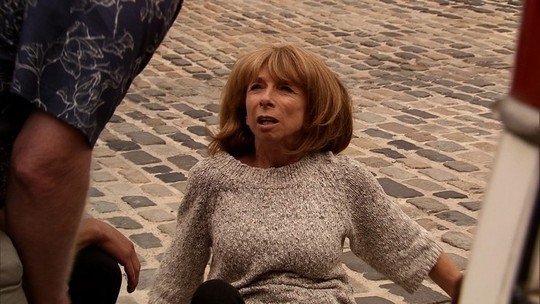 'Emmerdale' aired on itv at 7pm last night in an episode were Moira's suspicions of Cain grew, attracting 5.6 million viewers, a 32.8% audience share. 'Coronation Street' followed at 7.30pm, with 6.6 million viewers, a 36.4% share watching as Ken attempted to help out Peter.
'Hollyoaks' attracted 987,300 viewers on Channel 4 at 6.30pm, with Ste finding himself in a desperate situation.
On Channel 5, 'Home & Away' attracted 186,200 (2.6% share) viewers at 1.15pm, with 588,000 (4.3% share) tuning into the 6pm repeat showing of the episode in which Hannah enlisted Andy's help. 'Neighbours' followed at 1.45pm, with 560,200 viewers, a 8.5% share and the 5.30pm repeat attracting 785,400 viewers, a 6.9% share of the audience, as Kyle stood up to Georgia.

All ratings provided by overnights.tv are overnight ratings and are not consolidated.