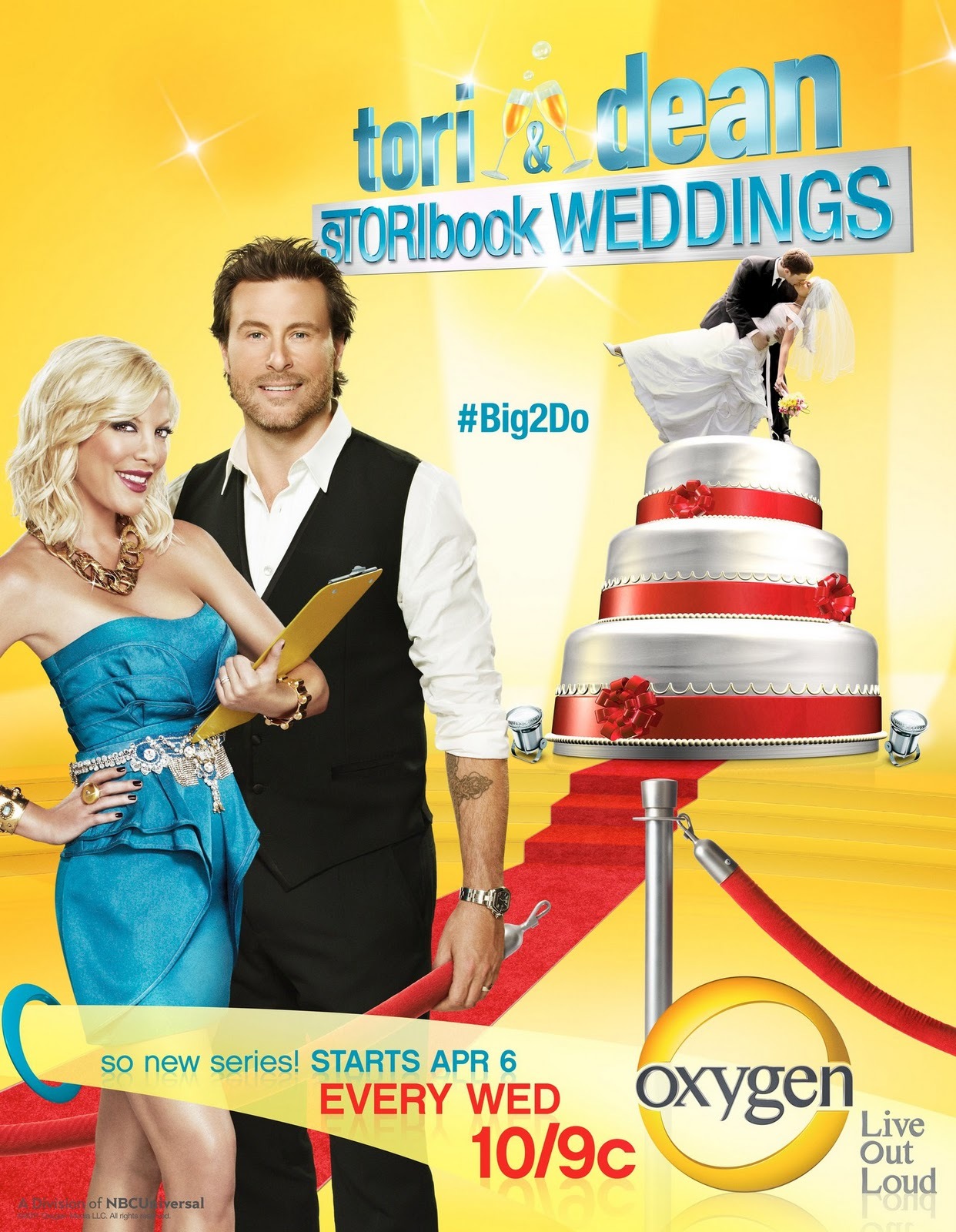 The short lived and poorly received series sTORIbook Weddings with Tori Spelling and her husband Dean McDermott is currently under fire for allegedly stealing the idea for the show. The series, which aired on Oxygen as a spin-off to their reality series Tori & Dean: Home Sweet Hollywood, is being sued by three producers for $60 million.
Charles W. Malcolm of Los Angeles and Denny O'Niel Jr. and Jake P. Hall from Oregon, filed the lawsuit with the Los Angeles Superior Court yesterday. Named in the suit is Spelling and McDermott's production company Life in a Bowl Productions, Oxygen Media, Bunim-Murray Productions and World of Wonder Productions.
There are seven clauses of action in the suit, including breach of implied in fact contract, breach of fiduciary duty, slander of title, false advertising, unfair business practices and more in connection with what the producers say was the theft of their idea. Each of the seven causes of actiona re seeking more than $8.5 million in addition to a declaration of their rights and legal fees.
Basically, what the suit says is that the three producers had registered their idea for a show called Wedding Rescue with the Writers Guild in 2007. The show would feature Spelling and McDermott as wedding planners helping couples with their dream weddings. A copy was sent to an agent representing the couple, as well as one to an executive at Oxygen. After a meeting in 2009, the producers were told that the network was not interested. In April of 2011, the first episode of sTORIbook Weddings premiered.
Additionally, the suit says that the producers also pitched an idea to Oxygen for a show called Tattoo Star, which they say Oxygen also stole and tuned into their hit show Best Ink, which has just been renewed for another season. Oxygen has not yet responded with requests for a statement.