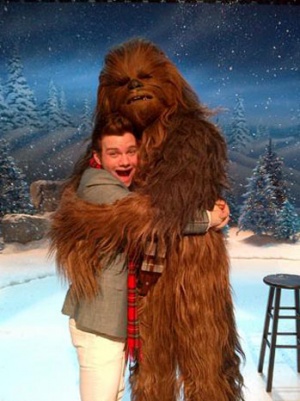 So, this is what an indie pop band would sound like if they were S Club 7? A featured song on "Glee" is a big deal for any musician, especially when you're a little New York band that is quickly blowing up. Tonight's holiday episode of "Glee" features a rendition of "We Are Young," originally recorded by Fun. and Janelle Monae.

The song contains a strong message of not letting life get to you. Instead, grab each other's hands and live in the moment. Everyone goes through tough moments in life, but it's how you react to the situation that defines you. Ideally the song is perfect for "Glee" that conveys many important situations youth deal with.
The "Glee" recording of "We Are Young" is similar enough to the original that it's likely to drive record sales for the talented band, but also arranged theatrically enough that fans will hear the song and have to pause for a moment to place the original artist.
Listen to the "Glee" version of "We Are Young" below:



Though the "Glee" crew does a good job harmonizing and capturing the essence of the song, there's just no matching Nate Ruess' vocals. Few recording artists have the indie twang and rich tone he does.

Fans of the band can only hope, in the least selfish way possible, that the Glee version doesn't turn into the viral "Don't Stop Believing" that makes you cringe a little bit every time you hear the song.