Hello all! Chances are if you're reading this it means you, much like myself, are addicted to TV. You just can't ever get enough of that small screen action! Well, I'm here to tell you that I feel your pain and would like to help you in your noble quest for TV knowledge, which is why I've taken it upon myself to create this fun, weekly feature. Every week, I will dig up new and interesting facts about a show and share them with you right here. So sit back, relax, and let the trivia madness commence!
This week, why don't we take a little stroll through Stars Hollow with our favorite coffee-addicted, fast-talking 'Gilmore Girls' gang. Known for its witty dialogue and continuous use of pop culture references, this show managed to create the perfect blend of humor and drama, all while instilling the importance of family. And while you may think you know a lot about this mother-daughter duo, there's still plenty of things you have yet to learn. Such as…
Did You Know:
1. Due to the fast-paced speech in the show, the average script for an episode ran 75-80 pages.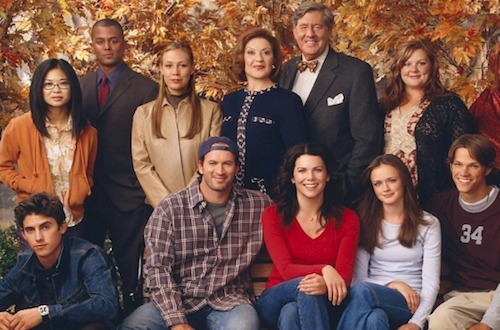 To put this into better perspective, a standard hour-long television show usually only amounted to 45-50 pages. But hey, these characters loved to talk and we sure loved to listen.
2. Alex Borstein was originally cast in the role of Sookie rather than Melissa McCarthy.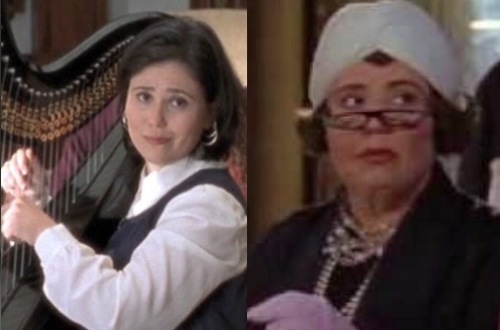 Obviously, she didn't end up getting the role (probably because McCarthy is basically comedic perfection). However, the actress went on to guest star on the show many times and is actually married to Sookie's husband, Jackson, in real life.
3. Sean Gunn made his first appearance in the second episode of Season 1, but not as Kirk.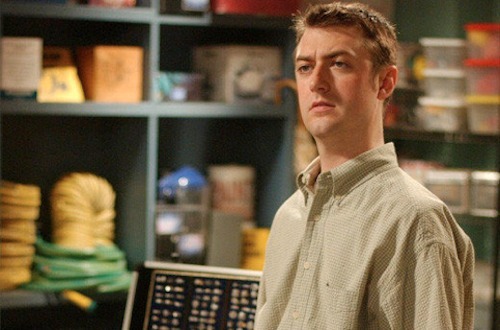 At that time, his character was named "Mick" and he was installing a DSL server at Lorelai's home. Just go back to this episode and see Kirk acting not so Kirk-like. It's downright freaky.
4. Liza Weil originally auditioned for the role of Rory.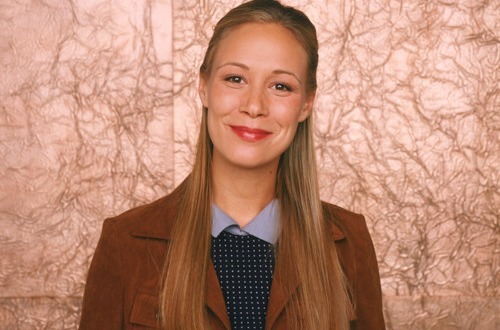 Though she didn't end up getting the part, the producers liked her so much that they wrote her the role of Paris Geller, which I think we can all agree turned out to be a fantastic decision for the show as a whole. Paris is simply the best...and she knows it.
5. Milo Ventimiglia and Alexis Bledel (Jess and Rory) dated off-screen for three and a half years.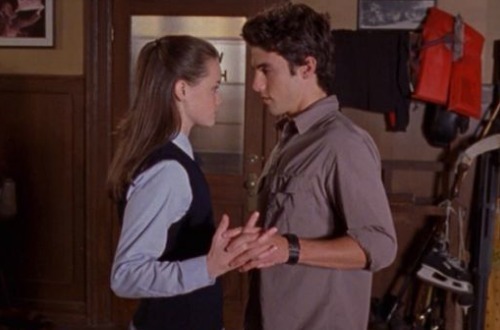 It's no wonder why they always had such amazing on-screen chemistry together. They were actually dating in real life! This is just further proof of why Rory's true love was always Jess. (I know, I know...Dean and Logan fans are going to hate me for this one.)
6. The character of Lane is based on Helen Pai, a co-producer of the show and the best friend of creator Amy Sherman.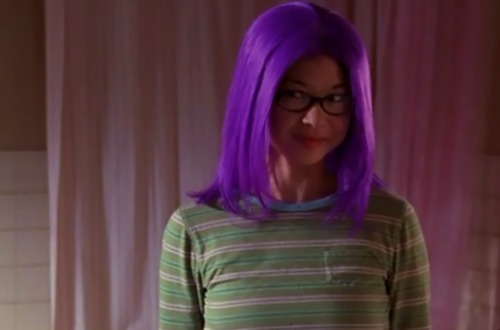 That's absolutely adorable — though now I'm totally judging my best friend for not writing an amazing TV series and basing one of the characters on me. But seriously, do you think this means Pai used to hide forbidden rock n' roll CDs under her bedroom floorboards and dye her hair purple as well? I certainly hope so!
7. Luke's character was originally supposed to be played by a woman.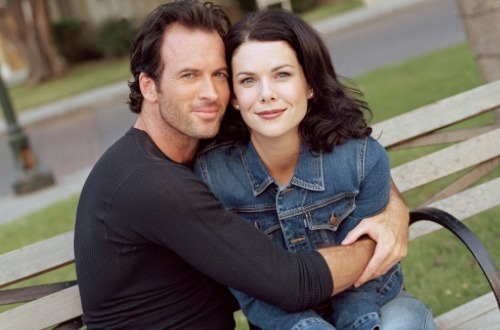 However, the producers figured "there wasn't enough testosterone" in the series and decided to turn the role over to Scott Gordon-Patterson. Additionally, Luke was only supposed to appear in the pilot episode, but after seeing the undeniable chemistry between Patterson and Lauren Graham, the character was made into a series regular. Good call, writers. GOOD CALL.
8. Alexis Bledel actually hates coffee even though her character Rory loves it.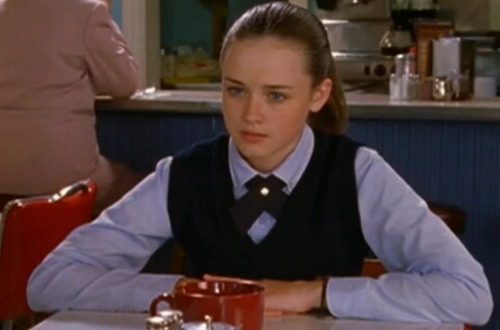 Crazy, right? I hope you were sitting down for that one. (Sorry, I probably should've warned you. My bad!) Anyway, in order to fix this problem Bledel would fill her coffee cup with Coke when shooting scenes, which means you never really see Rory drink actual coffee. *mind blown*
9. Jess was supposed to have his own spin-off show.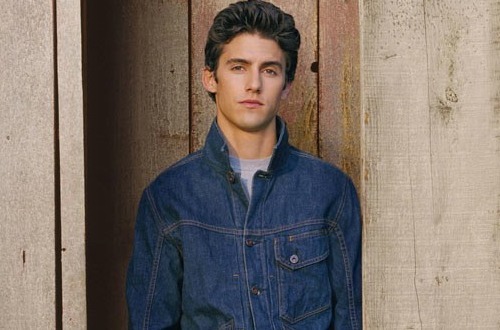 It was going to be called 'Windward Circle' and center around Milo Ventimiglia's character, Jess, after he moves to California to be with his estranged father. But due to the high cost of filming on location in Venice, California, the WB changed their minds and decided not to move forward with the idea. Let's all take a moment to sob into our pillows over this tragic loss…
10. Rory occasionally speaks Spanish with Emily's maid, Esperanza, and is shown only to be moderately familiar in the language.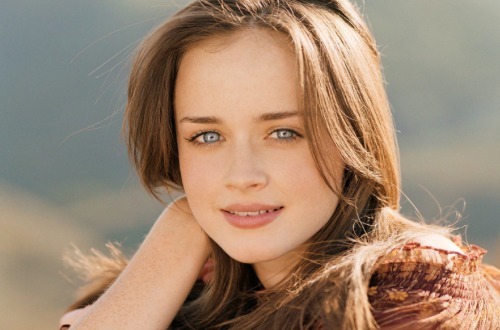 Ironically, Alexis Bledel identifies as Hispanic (of Argentinian descent) and speaks Spanish fluently, having grown up in a Spanish-speaking household. English is actually her second language, which she didn't learn until she started attending school.
11. Stars Hollow is based on a town called Washington Depot, Connecticut.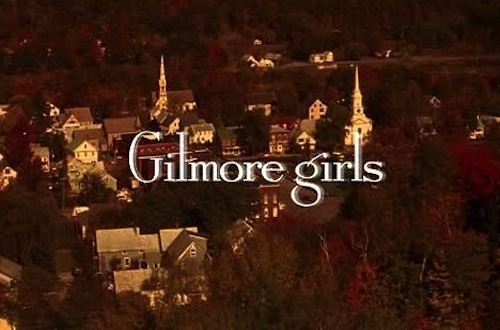 Sadly, Stars Hollow itself doesn't actually exist, but at least we can take comfort in knowing there is a place that highly resembles it. Creator Amy Sherman stayed there while on a trip with her husband to look at Mark Twain's wallpaper and fell in love with the place. Can't say I blame her. Road trip, anyone?
I hope you enjoyed this week's installment of Facts From a TV Junkie. Check back next week for another fix!
'Mad Men' < Previous | Next > Stay tuned!