Hello all! Chances are if you're reading this it means you, much like myself, are addicted to TV. You just can't ever get enough of that small screen action! Well, I'm here to tell you that I feel your pain and would like to help you in your noble quest for TV knowledge, which is why I've taken it upon myself to create this fun, weekly feature. Every week, I will dig up new and interesting facts about a show and share them with you right here. So sit back, relax, and let the trivia madness commence!
This week, I thought I'd take the time to discuss some of the maddest men (and women!) in the advertising business. Of course, I'm referring to AMC's popular hit drama, 'Mad Men,' which not only teaches fans the inner-workings of the ad game, but also encourages drinking during the workday. Now that's my kind of show! And while we've managed to uncover many surprising secrets throughout the years, there are still a few things you may not know about these beloved Sterling Cooper vets. Such as…
Did You Know:
1. 'Mad Men' was originally pitched to HBO, but they turned it down.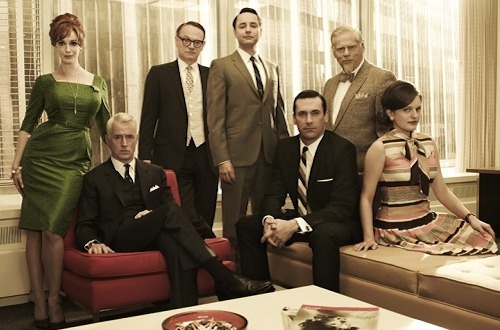 Obviously, this was a terrible decision given just how popular the show has become. Bet the network higher-ups are still kicking themselves over this one, don't you think?
2. The actor who plays Glen Bishop is show creator Matthew Weiner's actual son.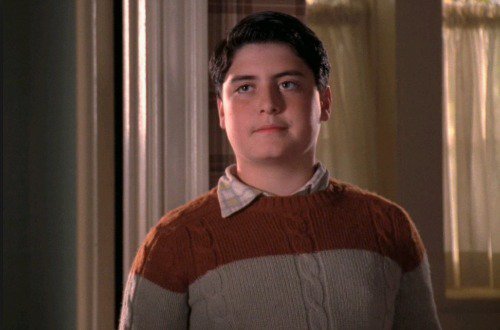 You all remember good ole Glen...he was the young son of one of the Draper's neighbors who formed a strange connection with Betty early on in the series and then eventually developed a similiar (though slightly less creepy) friendship with Sally. His actual name is Marten Holden Weiner, which just goes to show that, in Hollywood, it's all about who you know — or in this case, who you're related to. I'd say it made for a pretty good fit in this situation though.
3. Seven out of nine writers on the show are women.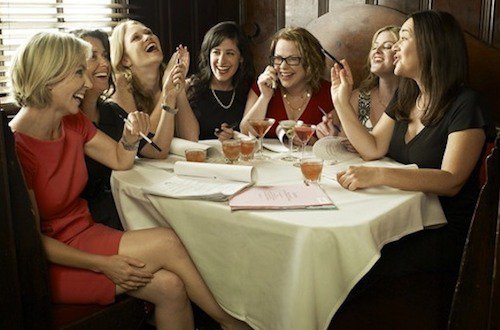 This is amazing on so many levels, especially since a great deal of the 'Mad Men' era is all about males having the upper hand in the workplace. Take that, sexism!
4. Jon Hamm was almost Jack Donaghy instead of Don Draper.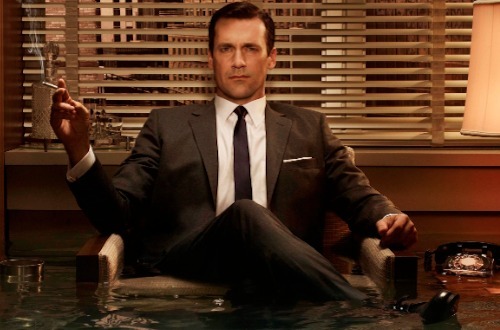 Just as hard as it is to picture 'Mad Men' without Jon Hamm, it's just as hard to imagine '30 Rock' without Alec Baldwin. But as it turns out, that's exactly what could've ended up happening. In 2009, Hamm told Entertainment Weekly that, "I actually auditioned for the role of Jack Donaghy…It was way early in the process. So somewhere on tape, there exists me talking about three kinds of heat." Crazy, right?
5. Roger Sterling's ex-wife, Mona, is actually John Slattery's wife in real life.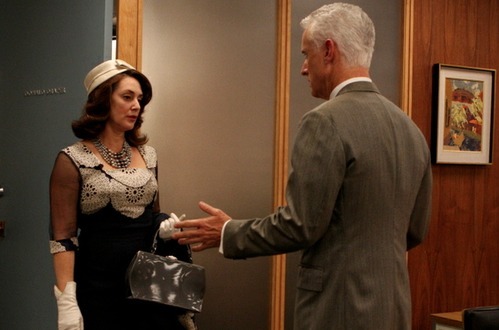 Kinda brings a whole new meaning to the phrase "bringing your work home with you," doesn't it? It's interesting to re-watch scenes of the two of them together with this fact in mind. They play off of each other so nicely. And before Slattery, actress Talia Balsam was previously married to none other than George Clooney from 1989 to 1993. So clearly, the girl has great taste.
6. Joel Murray, who plays Freddy Rumsen, is actually Bill Murray's brother.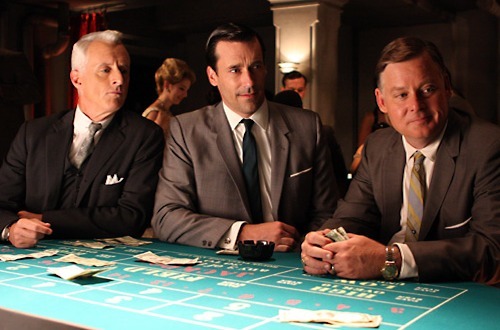 For some reason, this just blew my mind. And now I really want Bill Murray to make a special guest star appearance on the show. Can somebody please make this happen?
7. Robert Morse, who plays Bert Cooper, starred in the original 1967 movie 'How to Succeed in Business Without Really Trying.'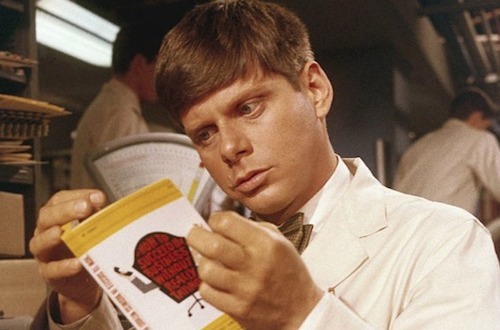 So in case you were ever wondering what a young Bert Cooper would look like, here you have it!
8. The 'Mad Men' theme song is by RJD2.
The song is called "A Beautiful Mine" and while only a small portion of it gets played during the show's opening sequence, you can listen to the full version right here. It's pretty good, though it's hard to compete with "Zou Bisou."
9. Christina Hendricks originally auditioned for the role of Midge Daniels.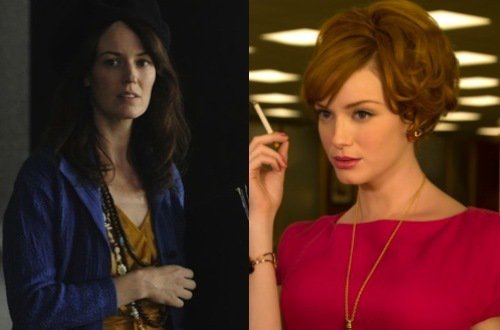 If you recall, Midge was a freelance artist and one of Don's many short-lived mistresses throughout the course of the series. Thankfully, Hendricks was offered a larger part with a much richer storyline. And let's face it, the show just wouldn't be the same without Joan.
10. The actors do not smoke real cigarettes.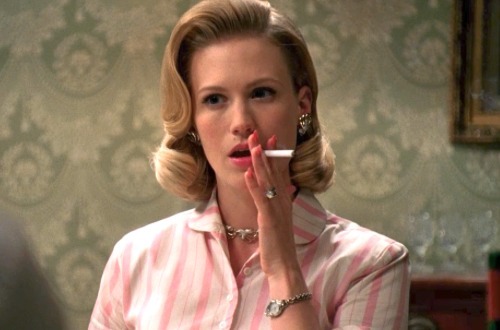 Instead, they use Ecstacy herbal cigarettes, which are tobacco and nicotine free. The reason for this is not only to benefit the health of everyone involved, but to also help maintain a successful working environment. Matthew Weiner said in a New York Times article, "You don't want actors smoking real cigarettes. They get agitated and nervous. I've been on sets where people throw up, they've smoked so much."
11. Jared Harris, who played Lane Pryce, is Richard Harris' son.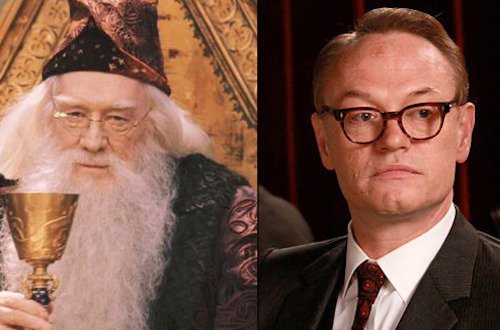 'Harry Potter' fans will recognize Richard Harris as the original Professor Albus Dumbledore in the first two movies of the franchise: 'The Sorcerer's Stone' and 'The Chamber of Secrets.' Sadly, the actor died in 2002 and was replaced by Michael Gambon.
12. It costs roughly $2.84 million to produce each episode.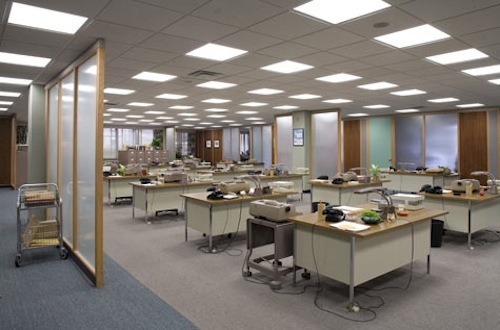 Lions Gate Entertainment receives an estimated $2.71 million from AMC for each episode. That's insane! Just think of how many bottles of Scotch you could buy with that kind of money.
13. Vincent Kartheiser and Alexis Bledel are engaged in real life.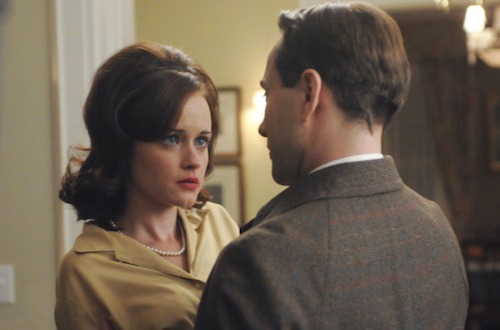 This is especially interesting given the fact that their characters Pete Campbell and Beth Dawes were having an affair on the show. Just another example of how art can imitate reality. (Also, let's just take a moment to let the fact sink in that Rory Gilmore is getting married to Pete Campbell. Lorelai would probably not approve!)
14. John Slattery auditioned for the role of Don Draper before being asked to play Roger Sterling.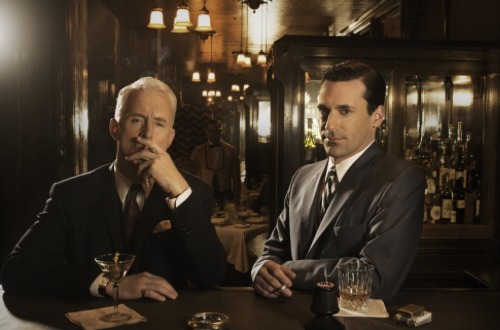 But I think we can all collectively agree it ended up working out for the best. As much as I love Slattery, there's only one Don Draper.
15. The $19K that Peggy Olson left the company for turns out to be equivalent to $131K today.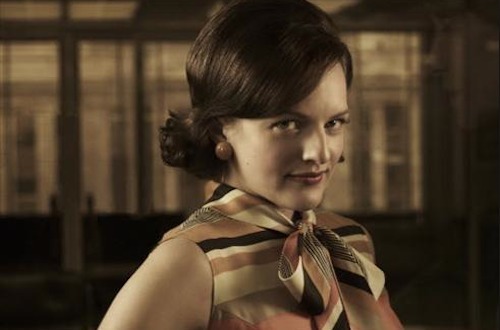 No wonder she jumped at the opportunity to leave her old stomping grounds…she had much greener pastures to pursue. And by greener, I do mean money-wise. That's a lot of dough back then. Way to go, Peggy!
I hope you enjoyed this week's installment of Facts From a TV Junkie. Check back next week for another fix!
'Seinfeld' < Previous | Next > Stay tuned!