There are just some actors who have the ability to star in everything, so why not write a monthly feature about those talented TV stars? This monthly feature, which stemmed from 'The Many Faces of Mark Pellegrino,' focuses on those talented entertainers that have a knack for appearing all over the small screen. For December, I've chosen to focus on Sebastian Roché aka one man known for his villainous side (on TV, of course).
I can't say it enough, but Sebastian Roché is full of evil goodness, and I absolutely can't get enough of it on TV. This is one man who knows how to make bad look good. From 'The Vampire Diaries' to 'General Hospital,' Roché isn't afraid to let his inner villain and supernatural being shine. Without this French bad boy, we wouldn't have the opportunity to despise (and love) some of the most evil villains on the small screen. With that said, let's get acquainted with the many faces that are Sebastian Roché. Warning: some spoilers follow!
1. Balthazar on 'Supernatural'


As 'Supernatural' fans know, most angels can't be trusted. Well, as angel Balthazar, and friend to Castiel, Sam and Dean had somewhat of another holy being to trust and ask questions in their angel/demon/Heaven/Hell battle. He might have been sketchy at first, but in the end, Balthazar turned out to have somewhat of a good heart. That is, until Cas stabbed his friend in the back -- literally -- with an angel blade. Who else misses Balthazar?
2. Mikael on 'The Vampire Diaries'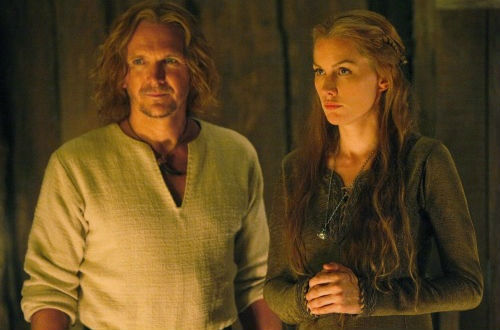 What do you get when you combine a vampire, a witch, a werewolf, curses and lots of blood? You get one messed up supernatural family aka the Mikaelsons. That's where Mikael comes in to play. As the patriarch of the Original vampire family, he made one bad daddy. Not only was he a tough and mean vampire, but he also shunned his one son (technically, step-son), Klaus, for being a hybrid (part vampire and part werewolf). He definitely didn't receive a "Father of the Year" award.
3. Edgar Waltz on 'Grimm'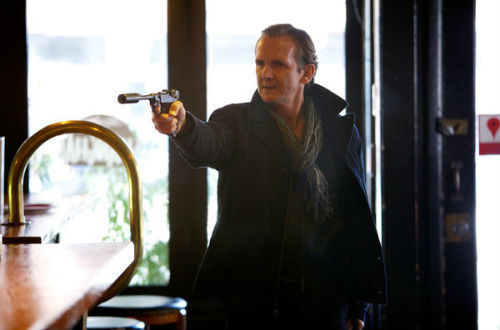 He might have only appeared in one episode of NBC's hit series 'Grimm,' but Roché made his mark as Edgar Waltz. As a wesen bounty hunter, and an "employee" of the Verrat (a wesen organization serving the royals) Waltz caused all kinds of turmoil in Portland. Nick, Monroe and Rosalee had quite the mess to clean up thanks to Waltz. Roché is so good at embracing his supernatural side. Right?
4. Jerry Jacks on 'General Hospital'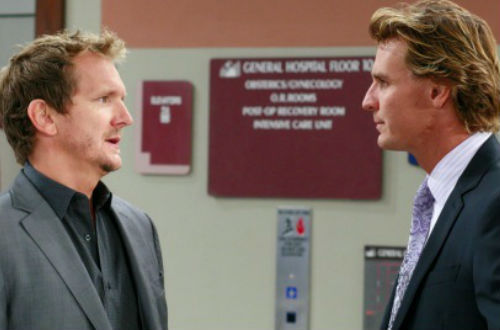 Brother to Jasper Jacks (above, right), Jerry has quite the rap sheet. From arson to shootings to kidnapping to drugging to blackmailing to stealing, Jerry isn't afraid to get his hands dirty. Despite participating in many illegal activities, you have to admit that Jerry and his brother have good genes. Just look at those faces. These brothers are very hard to resist.
5. Roger Steele on 'Burn Notice'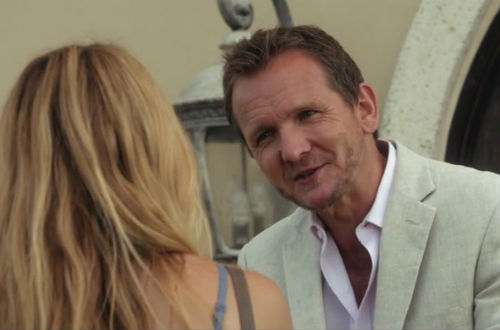 In an episode of 'Burn Notice,' Roché portrayed intelligence broker Roger Steele aka a spy and the next target on Michael's list. Michael was ordered to kill Roger, not only because he was getting too close to uncovering his secret organization, but because Michael could use his friendship with Roger as an advantage (get close to him, and then, bam, kill him). Talk about being put in a tough position.
6. Clyde Easter on 'Criminal Minds'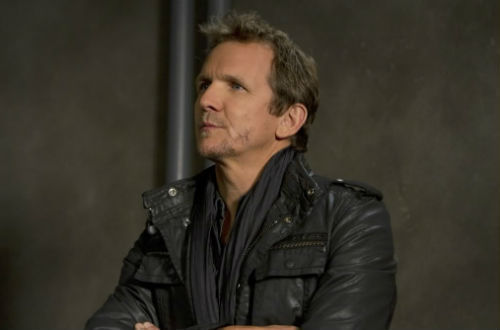 As a former partner to Paget Brewster's Emily Prentiss during her Interpol days, Clyde Easter's one intelligent, badass and complicated man. When doesn't Roché play that type of role? As someone who recently started watching 'Criminal Minds,' I can't wait to see this Frenchman pop up -- again -- on my small screen. Now, that will be a happy day.
7. Thomas Jerome Newton on 'Fringe'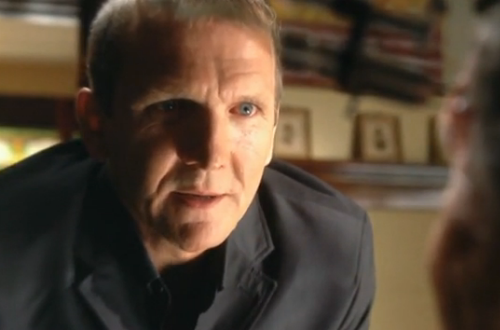 I have yet to watch 'Fringe' (it's on my long list), but to learn that Roché starred as Thomas Jerome Newton (a resurrected cult leader of shape-shifters) just made me bump 'Fringe' to the top of my list. Not only do I get to watch John Noble in action, but I also get eight episodes of Roché.
8. John Quinn on '24'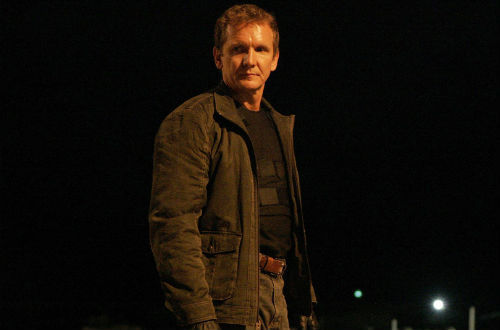 Surprise! Roché portrayed another villain in '24.' Who would have thought? He played John Quinn, who was not only a hitman, but also worked for Jon Voight's Jonas Hodges. For those who haven't watched '24,' let's just say he did a lot of bad things and came face to face with Jack Bauer. Enough said.
9. Willem Karg on 'Alias'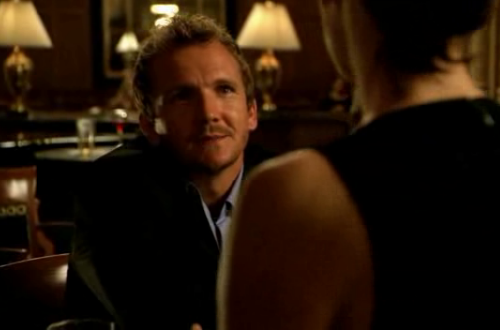 'Alias' was a fantastic show, but it got that much better when Sebastian Roché joined for an episode as civilian Willem Karg. Not only did Sydney Bristow save him from an assassination attempt, but helped him fake his death and keep on living his life. For once, it was nice to see Roché, or rather his character, be saved.
10. Kurt Mendel on 'Odyssey 5'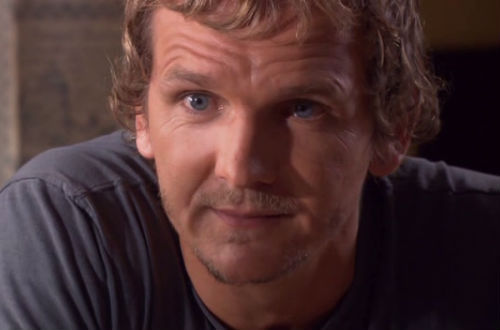 Last, but not least, we have Kurt Mendel. Alongside Christopher Gorham, Peter Weller, Leslie Silva and Tamara Marie Watson, Roché starred in the short-lived Canadian series 'Odyssey 5.' The sci-fi series focused on five astronauts sent back in time to save Earth. Of course, Roché portrayed the one character who was pessimistic and wanted to live life to the fullest. That sounds about right. 
Annie Wersching < Previous | Next > Coming Next Month!