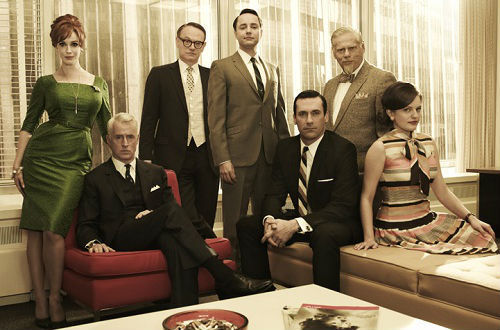 Thank goodness for the 2014 winter Television Critics Association (TCA) press tour, because with it comes great announcements. Most recently, AMC unveiled premiere dates for its top shows and upcoming debuts, along with renewals!
So, according to the network, the critically acclaimed 'Mad Men,' which is returning for its seventh and final season, returns for the first half of Sesaon 7 on Sunday, April 13 at 10/9c. This will be one week after the series debut of 'Turn,' a Revolutionary War drama, which has earned a 90-minute premiere on April 6 at 9/8c.
Moving on, 'Breaking Bad' fans will be glad to hear the spin-off 'Better Call Saul' will hit the small screen in November. Unfortunately, the series, starring Bob Odenkirk in the lead role of Saul Goodman, has yet to receive a specific air date, so stay tuned.
AMC has also revealed freshman series 'Halt and Catch Fire,' which focuses on the 1980s personal computing era, will sail off this summer. A specific date and time will be announced later. In addition, 'Hell on Wheels' returns later this summer.
'Game of Arms,' an unscripted series, premieres Tuesday, Feb. 25 at 10/9c, followed by the other unscripted shows 'Small Town Security' and 'Freakshow' in May.
If that's not enough exciting premiere news, 'The Talking Dead' has been renewed for a fifth season. Host Chris Hardwick will also return for the talk show revolving around 'The Walking Dead.' Both 'Dead' series return in October, and, reportedly, an official date is likely to be unveiled at Comic-Con.
"We are extremely excited about the 2014 lineup," AMC president and GM Charlie Collier said. "Both the returning and new series reflect our commitment to serving passionate audiences with compelling, character-driven story-telling."