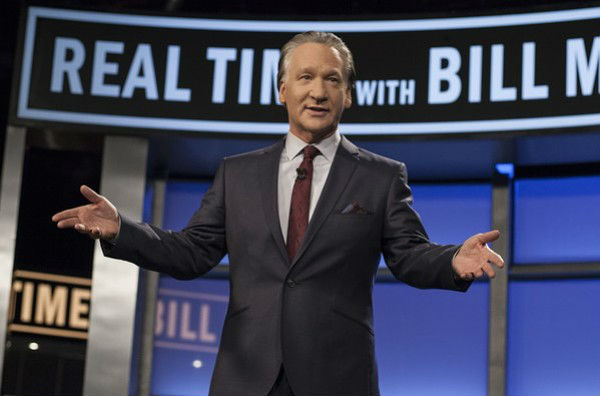 We're still a couple days out from the twelfth season premiere of veteran HBO political talk-fest 'Real Time with Bill Maher,' but that hasn't stopped the network from securing the series for 2015.
This move effectively puts the kibosh on the speculation that HBO's hiring of 36-year-old former 'Daily Show' correspondent John Oliver to host a new politics and current events program meant that the pushing 60 Maher would soon find himself on the back burner.
The thirteenth (much like the upcoming twelfth) season of 'Real Time' will consist of 35 weekly episodes, leaving Maher his standard 12 off weeks for the year, half of which he usually takes from late-November to mid-January. The show currently averages 4.1 million viewers, and is consistently one of the highest rated broadcasts on all of HBO. Only runaway hits like 'Game of Thrones' top Maher on a regular basis.
Bill has a long history with HBO, headlining his first comedy special for the network way back in 1989. HBO was far from a television superpower back then, with its highest profile show being the gore-filled horror anthology 'Tales from the Crypt.' Maher has since produced eight more specials for the network, and is also an executive producer of the critically acclaimed news magazine show 'Vice.' In short, Maher has been loyal to HBO, and they've been loyal right back.
'Real Time with Bill Maher' returns from its winter hiatus this Friday, Jan. 17 at 10/9c. 'Vice' returns for its second season on March 14, directly following that night's episode of 'Real Time.'