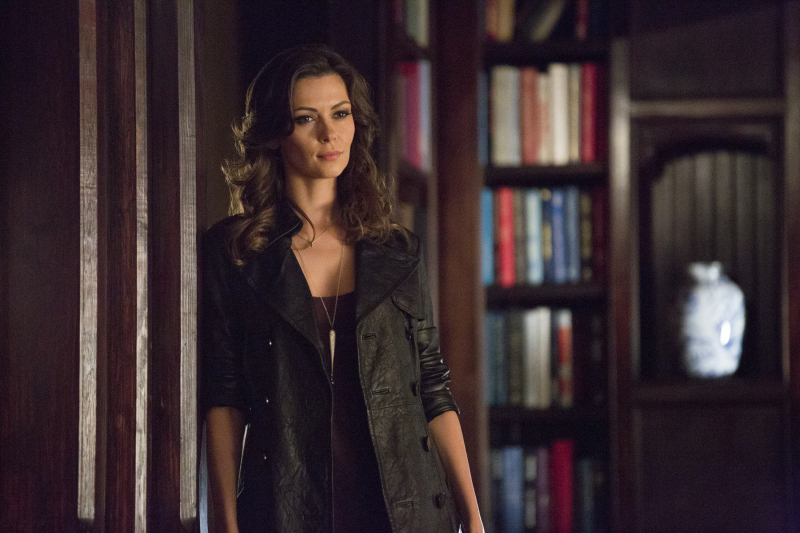 FOX once again won Thursday in all measures.
'American Idol' earned a 2.4, down half a point from last Thursday's episode. The Greg Kinnear fronted legal dramedy 'Rake' debuted to an incredibly soft 1.7, losing nearly 50% of 'Idol's total audience. It's obviously too soon to make a very educated prediction about 'Rake's future, but I'd be lying if I said early projections looked good.
Over on ABC, 'The Taste' recovered a bit from last week's nosedive, rising to a 1.1. Still, that number is way, way below what the show was drawing at this time last year. Meanwhile, NBC had its usual not so good Thursday, with 'Community' matching last week's 1.1. to begin the night. 'Parks & Recreation' also matched last week's 1.2.
'The Michael J. Fox Show' and 'Sean Saves the World' (a.k.a. "team epic failure") swapped timeslots this week, not that it did them any good. Both comedies earned equally pathetic 0.7s, with 'Sean' setting a new series low. Lead-out 'Parenthood' still managed to rise slightly at least, garnering a 1.3.
Finally, the much hyped 100th episode of 'The Vampire Diaries' scored a terrific (for The CW) 1.2, up a smidge from its last new episode back in December. 'Reign' didn't budge however, matching last week's 0.6. I'm really torn on my prediction for 'Reign.' It's doing just about well enough to earn a second season, but it's numbers have never really risen to a level that even the fifth place network would consider impressive.
Key: Broadcast Network - Show Name - 18-49 Rating - 18-49 Share - Total Viewers In Millions
8PM
FOX - American Idol (N) - 3.4 - 10 - 12.39
CBS - The Big Bang Theory (R) - 3.0 - 9 - 12.94
CW -  The Vampire Diaries (N) - 1.2 - 3 - 2.72
ABC - The Taste (N) - 1.1 - 3 - 4.02
NBC - Community (N) - 1.1 - 3 - 3.02
8:30PM
CBS - The Millers (R) - 1.9 - 5 - 8.86
NBC - Parks & Recreation (N) - 1.2 - 3 - 2.98
9PM
CBS - The Big Bang Theory (R) - 2.5 - 7 - 9.88
FOX - Rake (Series Premiere) - 1.7 - 5 - 6.95
NBC - The Michael J. Fox Show (N) - 0.7  - 2 - 2.18
CW - Reign (N) - 0.6 - 2 - 1.74
9:30PM
CBS - The Crazy Ones (R) - 1.4 - 4 - 6.05
NBC - Sean Saves the World (N) - 0.7 - 2 - 2.58
10PM
NBC - Parenthood (N) - 1.3 - 4 - 4.26
CBS - Elementary (R) - 1.2 - 3 - 7.70
ABC - Shark Tank (R) - 1.2 - 3 - 4.05
Source: Nielsen Media Research