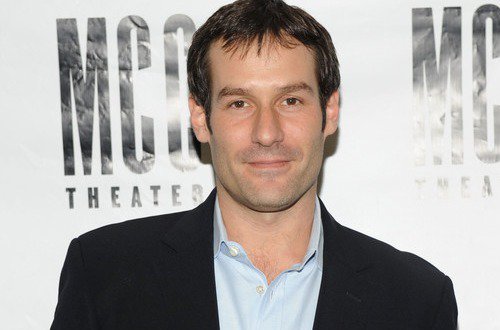 AMC's period drama 'Turn' has finally found its Commander-in-Chief. That is...before he actually became President.
TVLine has exclusively learned that Ian Kahn (who 'Dawson's Creek' fans may remember as Danny Brecher) has been cast in the Revolutionary War-era spy thriller as a pre-POTUS version of the legendary George Washington. (Anyone else thinking the dollar bill photo doesn't do this guy justice?)
Playing a General in the Continental Army at the time the series takes place, Kahn's Washington is described as a smart, self-conscious, self-aware leader who is always striving for self-improvement and perfection. And though he's constantly plagued by insecurity about how others perceive him and has an intense fear of failure, he hides it well and does his best to paint the picture of a confident General.
'Turn' is based on Alexander Rose's book 'Washington's Spies: The Story of America's First Spy Ring' and centers around a hard-working New York cabbage farmer Abraham Woodhull ('Billy Elliot's Jamie Bell), who forms a group of spies among his childhood friends known as the Culper Ring. The gang winds up helping America greatly in its fight for independence by helping Washington turn the tide of the war in the Rebel's favor.
The series is led by 'Nikita' creator/executive producer Craig Silverstein and Barry Josephson.
Kahn — whose recent TV credits include stints on 'Bones,' 'Shameless,' 'Castle,' 'The Mentalist,' 'Suits,' and 'Parenthood' — will recur throughout the show's first season with the option to be a potential series regular in Season 2.
'Turn' premieres Sunday, April 6 at 9/8c on AMC.