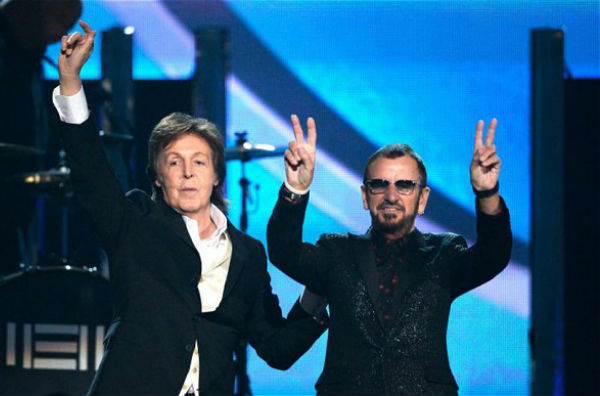 FOX prevailed on Saturday, while CBS got the duke on Sunday.
'60 Minutes' rocketed up seven tenths to a 2.0 for CBS, likely due to it serving as the lead-in for the Grammy Awards. Speaking of which, the ceremony was down ever so slightly from last year, earning a still monster sized 9.9 demo and drawing over 28 million total viewers.
NBC's competing broadcast of the 2014 NFL Pro Bowl earned a very healthy 3.8, down just a tad from last year's game. FOX's Animation Domination block returned way down after a short layoff, although shows that go up against the Grammys rarely do well.
'The Simpsons' dropped half a point to a 1.7. 'Bob's Burger's also shed half a point, earning a 1.5. 'Family Guy' tumbled down seven tenths, falling to a 2.0. 'American Dad' took the biggest hit of the night, dipping eight tenths to a 1.5. Finally, the latest 'Bachelor' special drew a 1.6, way up from the 0.9 last week's 'The Bachelor: Love Stories' earned.
Key: Broadcast Network - Show Name - 18-49 Rating - 18-49 Share - Total Viewers In Millions
Saturday
8PM
FOX - UFC: Henderson vs. Thomson - 1.1 - 3 - 2.55
CBS - Mike & Molly (R) - 0.6 - 2 - 3.36
ABC - Flushed Away (Movie) - 0.5 - 2 - 2.21
NBC - Shaun White: Russia Calling - 0.4 - 1 - 2.15
8:30PM
CBS - Two and a Half Men (R) - 0.7 - 2 - 3.60
9PM
CBS - NCIS (R) - 0.8 - 2 - 5.16
NBC - The Blacklist (R) - 0.4 -1 - 1.85
10PM
NBC - Saturday Night Live (R) - 0.9 - 3 - 2.67
CBS - 48 Hours (N) - 0.8 - 3 - 5.24
ABC - 20/20 (N) - 0.6 - 2 - 3.53
_____________________________________________________________________________________
Sunday
7PM
CBS - 60 Minutes (N) - 2.0 - 6 - 14.31
ABC - America's Funniest Home Videos (N) - 1.5 - 4 - 6.97
NBC - Football Night In America - 1.5 - 4 - 5.56
FOX - Bob's Burgers (R) - 0.6 - 2 - 1.63
7:30PM
NBC - NFL Pro Bowl - 3.8 - 10 - 11.38
FOX - American Dad (R) - 0.8 - 2 - 2.03
8PM
CBS - The Grammy Awards - 9.9 - 25 - 28.51
FOX - The Simpsons (N) - 1.7 - 4 - 3.87
ABC - The Bachelor: Sean and Catherine's Wedding (N) - 1.5 - 4 - 6.15
8:30PM
FOX - Bob's Burgers (N) - 1.5 - 4 - 3.24
9PM
FOX - Family Guy (N) - 2.0 - 5 - 4.11
9:30PM
FOX - American Dad (N) - 1.5 - 4 - 3.30
10PM
ABC - Castle (R) - 0.5 - 1 - 3.26
Source: Nielsen Media Research