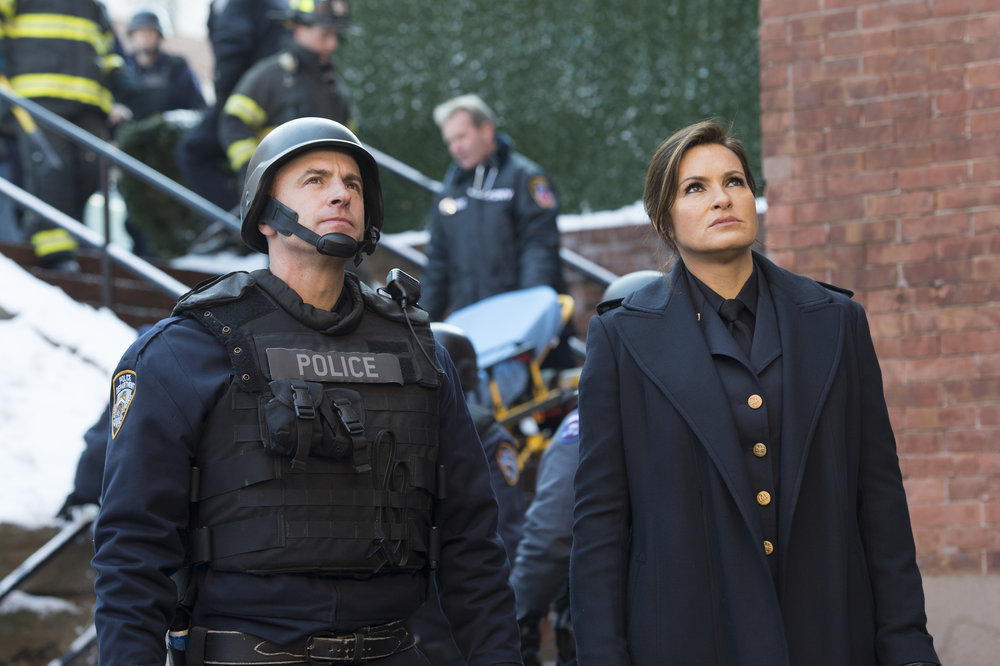 FOX once again won Wednesday in all measures.
The bleeding seems to have mostly stopped for 'American Idol.' After two straight weeks of huge drops, the veteran reality competition series dipped only two tenths to a 3.8. 'Revolution' continues to yo-yo for the Peacock, making it harder and harder to predict whether it'll get a third season. The sophomore sci-fi series dropped two tenths to a 1.3.
'Law & Order: SVU' followed that up by rising two tenths to a 2.0. If one thing about the NBC schedule is certain, it's that 'SVU' is getting renewed. 'Chicago P.D.' rose for the second straight week, earning a 1.7. I was already leaning toward a second 'P.D.' season being likely, but now I'm ready to bank on it.
Over on ABC, 'Suburgatory' fell three tenths to a 1.5, an all-time low for the Jeremy Sisto/Jane Levy fronted sitcom. Lead-out 'Super Fun Night' did even worse, plunging four tenths to a 1.3, and setting an all-time low for that comedy as well. 'Nashville' was the only ABC series to move in a positive direction, rising a single tenth to a 1.5.
The annual 'Super Bowl's Greatest Commercials' special garnered a 1.9 for CBS, down just slightly from last year's broadcast. Finally, The CW had a fairly good night, with 'Arrow' and 'The Tomorrow People' both posting decent gains. 'Arrow' rose to a 1.1, while 'Tomorrow' increased to a 0.7.
Key: Broadcast Network - Show Name - 18-49 Rating - 18-49 Share - Total Viewers In Millions
8PM
FOX - American Idol (N) - 3.8 - 10 - 12.73
CBS - Super Bowl's Greatest Commercials (N) - 1.9 - 5 - 9.64
ABC - The Middle (R) - 1.5 - 4 - 5.81
NBC - Revolution (N) - 1.3 - 4 - 5.04
CW - Arrow (N) - 1.1 - 3 - 2.95
8:30PM
ABC - Suburgatory (N) - 1.5 - 4 - 5.10
9PM
NBC - Law & Order: SVU (N) - 2.0 - 5 - 7.59
ABC - Modern Family (R) - 1.8 - 5 - 5.96
CBS - Criminal Minds (R) - 1.2 - 3 - 6.42
CW - The Tomorrow People (N) - 0.7 - 2 - 1.72
9:30PM
ABC - Super Fun Night (N) - 1.3 - 3 - 3.82
10PM
NBC - Chicago P.D. (N) - 1.7 - 5 - 6.89
ABC - Nashville (N) - 1.5 - 4 - 5.28
CBS - CSI (R) - 1.1 - 3 - 6.89
Source: Nielsen Media Research