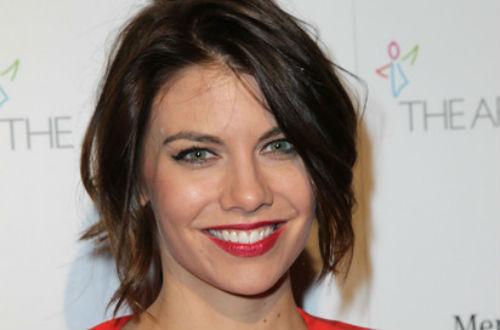 In addition to all of the other news we've been reporting, here are a few entertainment and TV headlines you might have missed:
-Lauren Cohan, known for her roles on 'The Walking Dead,' 'The Vampire Diaries' and 'Supernatural,' is heading to FX's 'Archer,' Entertainment Weekly exclusively reports. She is set to voice Juliana Calderon, a European socialite, in a multi-episode arc.
-TV Guide has exclusively learned 'Mad Men' actress Cara Buono will guest star in an upcoming 'Elementary' episode. Not only will Buono portray Sarah Cushing, a Manhattan socialite, but she'll also play Jeremy Davidson's ('Army Wives,' 'Pan Am') wife.
-Zooey Deschanel ('New Girl') is producing a new animated modern fairytale comedy for FOX, Deadline reports. Titled 'Queen of Everything,' the half-hour comedy revolves around an evil queen, who realizes running a "Queendom" isn't all that easy.
-Louis Gossett Jr., Cuba Gooding Jr., Aunjanue Ellis and Lyriq Bent are all set to star in the miniseries 'The Book of Negroes' based on Lawrence Hill's 2007 bestselling novel. It will air on BET networks in the U.S. and CBC in Canada.
-Adam Shapiro is heading to 'The Mindy Project,' the actor recently revealed via Twitter. According to entertainment news reporter Jarett Wieselman, Shapiro will play Phil, "Betsy's accountant friend who has a soft spot for Mindy."