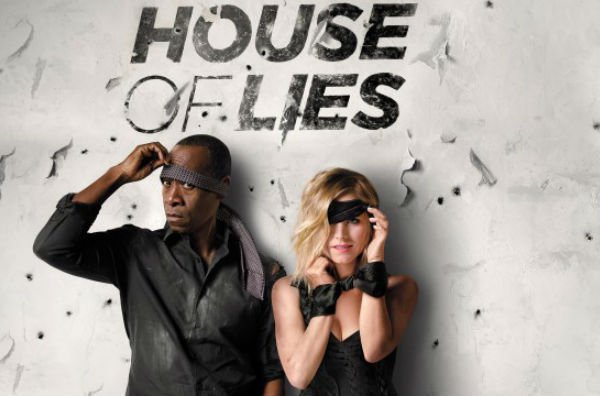 As has become the network's standard practice for the last few years, Showtime announced renewals today for two of its Sunday night comedies, 'House of Lies' and 'Shameless.'
The Don Cheadle/Kristen Bell fronted dramedy 'House of Lies' is heading into its fourth season, which will be comprised of the usual 12 episodes. Continuing to ride high on a sea of critical praise (including back-to-back Emmy nominations for Cheadle, who won in 2012), 'Lies' recently made waves by filming a live, improvised episode of the show from the Upright Citizens Brigade Theatre in Los Angeles. The special aired on New Year's Eve, and seems to have succeeded in its mission of promoting the currently airing Season 3, if 'Lies' three million weekly viewers are anything to go by.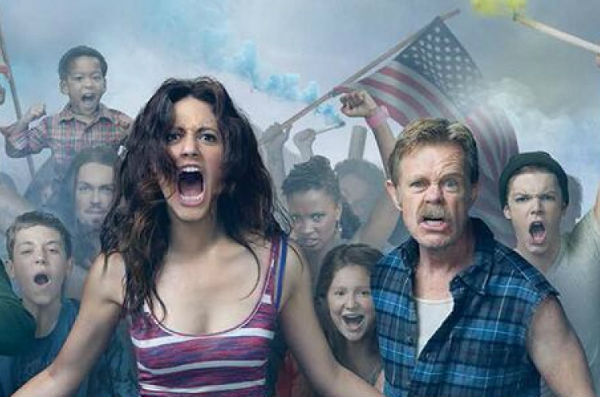 The William H. Macy/Emmy Rossum starring 'Shameless' will embark on its fifth year in 2014, which will also consist of the usual 12 episodes. While never quite as flashy or critically beloved as 'Lies,' 'Shameless' is actually quite the dark horse in the ratings department. The family dramedy's currently airing fourth season is its most watched yet, averaging over five million weekly viewers when digital delivery platforms like the Showtime Anytime streaming service are factored in.
Fellow Showtime comedy 'Episodes' was already renewed late last year, preserving the network's existing Sunday night comedy block for Winter 2015. 'Californication' (former occupant of 'Episodes' post-'Lies' 10:30 p.m. timeslot) is signing off for good this year, and will be paired up with Season 6 of 'Nurse Jackie' in April.