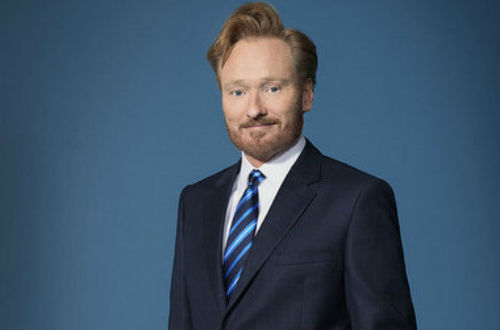 In addition to all of the other news we've been reporting, here are a few entertainment and TV headlines you might have missed:
-Conan O'Brien will host this year's MTV Movie Awards. This will be his first time hosting the ceremony, which will air Sunday, April 13 at 9/8c on MTV.
-Here's some good news for 'The Glades' fans. The Matt Passmore-fronted USA untitled drama has been granted a 10-episode series order. The potential 2014 summer series follows Passmore's Neil Truman, an investment banker, and his marriage after he discovers his wife's (Stephanie Szostak) involvement with an escort.
-'True Blood's Jamie Gray Hyder is joining USA's 'Graceland's second season, according to The Hollywood Reporter. She'll play the recurring role of Lucia Solano, the sexy and formidable sister to Erik Valdez's Carlito.
-FOX's pilot 'Empire' has enlisted music man Timbaland as the project's songwriter and producer. Both modern music and original tracks will be featured.
-Animal Planet's 'Pit Bulls & Parolees' has been renewed for a sixth season, TVGuide.com reports.
-El Rey's 'Matador' has found its leading man, Deadline has learned. Gabriel Luna will take on the role of Antonio "Matador" Bravo, a famous soccer player who is really an undercover CIA operative.
-TVLine.com reports that ABC's military/medical drama 'Warriors' has cast Abbie Cobb ('Suburgatory') as Sienna Jones, a young bride marrying a soldier.
-In case you missed it, FOX is changing up its schedule. Not only is 'Hells Kitchen' premiering Thursday, March 13 at 8/7c, but 'American Idol's results show will be pushed back an hour (airing at 9/8c). Also, Greg Kinnear's 'Rake' will move to Fridays at 8/7c, starting March 14. Lastly, starting March 27, 'Idol's results show will be cut to 30-minutes, clearing a spot for Chris Meloni's new comedy 'Surviving Jack' at 9:30/8:30c.