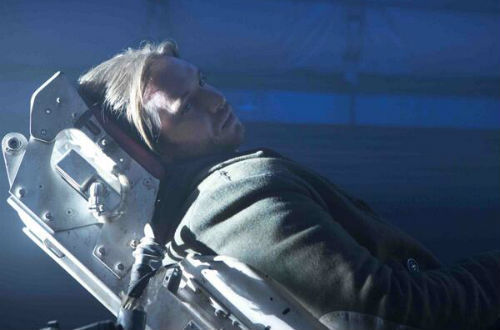 Fans of the Bruce Willis and Brad Pitt movie, and those anticipating the small screen version, rejoice, because Syfy has given its '12 Monkeys' adaptation a series order.
Today, the sci-fi drama officially received a 13-episode order and will debut in January 2015. The series revolves around a time traveler from the post-apocalyptic future. Said time traveler then pops up in present day on a mission to find and destroy the source of a deadly plague that will kill the human race.
"'12 Monkeys' is a captivating time-travel adventure and high-stakes race against the clock," Syfy president Dave Howe said. "We are thrilled to add it to our slate of engaging and thought-provoking new scripted projects, including the recently announced event series 'Ascension' and the second season renewal of 'Helix' from Ron Moore.
Based on Universal Pictures' Terry Gilliam feature film, 'In Plain Sight's Natalie Chaidez serves as showrunner, while Charles Roven (he also produced the film) will executive produce with Atlas Entertainment's Richard Suckle and Jake Kurily. Other creative team members include 'Nikita's Terry Matalas and Travis Fickett, who penned the pilot and they will also co-exec produce. Additionally, 'Friday Night Lights' Jeffrey Reiner directed and executive produced the pilot.
The series stars Amanda Schull ('Suits'), Aaron Stanford ('Nikita'), Noah Bean ('Nikita'), Zeljko Ivanek ('Revolution'), Kirk Acevedo ('Fringe'), and Shannon Lucio ('Prison Break'), among others.