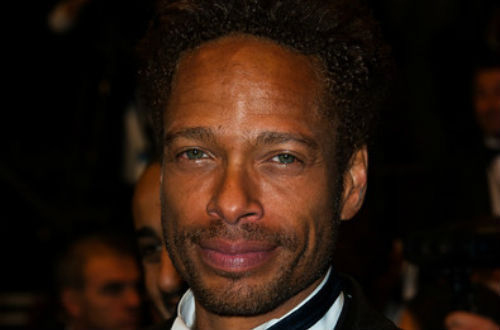 In addition to all of the other news we've been reporting, here are a few entertainment and TV headlines you might have missed:
-Gary Dourdan ('CSI') is heading to not one, but two shows. First, he'll pop up on 'Being Mary Jane,' where he'll play the recurring role of Sheldon Armstrong, a successful, charming and casually handsome retired civil trial attorney known for making a fortune suing corrupt corporations. After coming out of retirement, Mary Jane (Gabrielle Union) wants an interview, which he just might give her. Next, Dourdan will guest star on 'Glee' as Mercedes' (Amber Riley) record producer, D'Shon.
-In next week's 'Parks and Recreation' season finale, 'Workaholics' star Blake Anderson will guest star. According to Entertainment Weekly, Anderson will play one of Grizzle's founders, Mike Bean. Exec-producer Michael Schur says, "The only thing you need to know know about him is that he's in the Grizzle office, and he's not wearing any shoes. He just walks around barefoot all day."
-USA's 'Graceland' is welcoming 'Glades' alum Coby Ryan McLaughlin in a recurring role. He'll play Archie, a mainstay in the Los Angeles Police Department's Gang Task Force. Archie is described as sharp as a tack and completely loyal. Graceland members see him as an ally in their mission to destroy the cartel. So far, he'll appear in two episodes.
-Get ready Academy Awards fans, because the 2015 Oscar nominations will be announced on Thursday, Jan. 15. The actual ceremony is slated for Sunday, Feb. 22.
-For those living in the U.K., it was previously reported that 'Helix' went on hiatus and switched from Channel 5 to 5*. Reportedly, the scientific thriller starring Billy Campbell will be back on Saturday, April 26 at 10 p.m. on 5*.