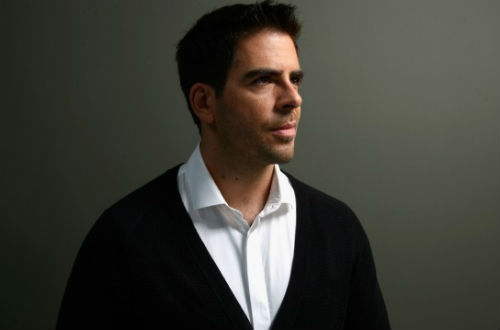 Two of today's most successful horror producers are on board to bring demons and exorcisms to the small screen.
WE tv has just given the go-ahead for 'South of Hell,' a horror series that will be overseen by among others, Eli Roth and Jason Blum.
RELATED NEWS: Key Art for 'Hemlock Grove' Season 2 Is Weird and Vague
Roth's impressive list of credits include the 'Hostel' series as well as the Netflix drama 'Hemlock Grove,' while Blum's enterprise, Blumhouse Productions, has worked with such franchises as 'Paranormal Activity,' 'Insidious' and the recently released 'Oculus.'
'South of Hell' follows a young demon huntress named Maria Abascal in Savannah, Georgia, as she pursues the devils that live among us while also battling her own internal possession. She is described as "stunning, skilled, and fearless." Maria fights alongside her brother David, but for every demon they kill, Maria becomes more torn, as the demon inside of her (which has a name of its own, Abigail) feeds off the exorcised evil.
The series is co-written by Matt Lambert and James Manos, Jr. ('Dexter'), who will serve as showrunner. Gerard Bocaccio, Stewart Till, Gene Stein will co-executive produce alongside Roth and Blum. Roth is set to direct the pilot.
The network has ordered eight episodes, and the series looks to premiere next year. 'South of Hell' is the network's second original scripted series, joining 'The Divide' from Tony Goldwyn, a crime drama that will debut July 16.